'Community' Director Takes 'The Lego Movie Sequel'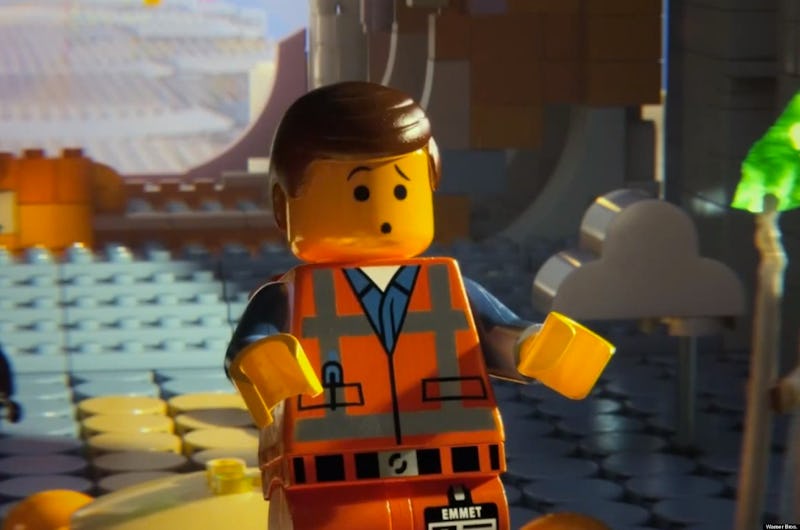 If its $257 million domestic gross and the ubiquity of earworm "Everything Is Awesome" didn't convince you how much people love The Lego Movie, then maybe the sustained outrage over its lack of Oscar nomination for Best Animated Feature will. And that same impassioned fury might again come into play once the world gets wind of the new information about the developing Lego Movie 2: Phil Lord and Chris Miller, the whip-smart writing and directing team who delivered the first movie, will not be helming its sequel. Instead, that job is going to Rob Schrab, best known for directing episodes of Community, The Mindy Project, The Sarah Silverman Program, and a number of other comedy series.
While the Lego Movie umbrella might seem entirely dependent on the inimitable comic voice of the Lord/Miller duo — the same directing team who brought you the 21 Jump Street films, Cloudy with a Chance of Meatballs, and the little seen but fervently adored MTV animated series Clone High — the passing of the torch to Schrab is hardly cause for absolute dismay.
First and foremost, Lord and Miller are indeed still writing the script for the follow-up, which is officially titled The Lego Movie Sequel and is expected to hit theaters in 2018. Second, it's not at all as though Schrab's sensibilities differ all that terribly from those of the team in question. Like Lord and Miller, Schrab comes from TV, and not just any kind of TV.
Schrab's small screen résumé is the sort that'd whet the appetite of any contemporary comedy snob (or just plain devotee). As a director, he has contributed episodes to Sarah Silverman's short lived but fondly remembered Comedy Central series, the Adult Swim cult hit Childrens Hostpial, the popular network sitcom The Mindy Project, and even one for Parks and Recreation — the particularly funny "Camping," an outing responsible for Ron Swanson's profanity-laden lambasting of German muffins. (Sorry to tug at the Parks heartstrings at this particularly vulnerable time… we'll all miss it.) In the realm of animated film, Schrab co-wrote with Community creator Dan Harmon the 2006 feature Monster House.
But Schrab's most celebrated work has been that on the set of Community, a program so sharp, rapidly paced, satirical, and pop culture savvy, that it seems perfectly in step with the psychology that brought us the Lego Movie in the first place. Perhaps his take on the material will differ a bit from Lord and Miller's, but it will surely be rooted in the same bite and zest.
Images: Warner Bros. (2)