Kimberly Quit Her Corporate Job to Sing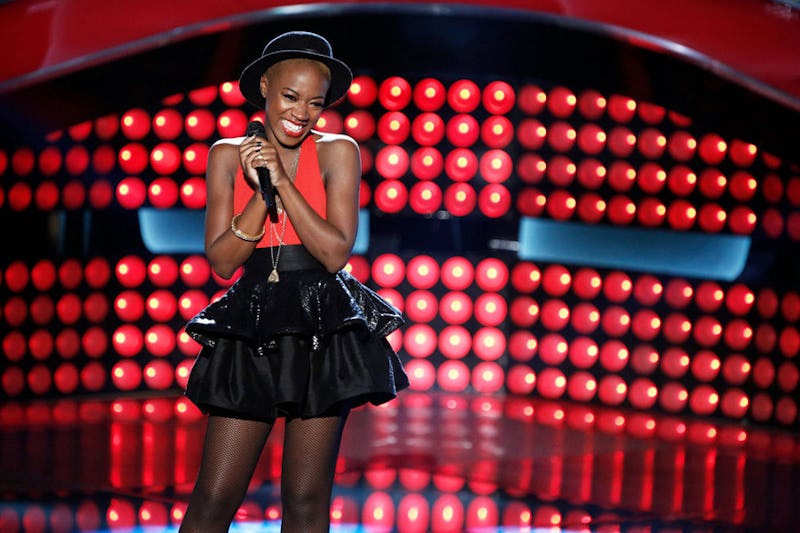 Of the millions of reality competitions on TV, The Voice is hands down my favorite — obviously, that's why I spend so much time writing about it. The reason I love it is because it actually works. Sure, American Idol has a good amount of success stories, but it's also been on forever. The Voice has created quite a few stars in its few short years, and there's no sign of them stopping them any time soon. One contestant that this show could work for is 31-year-old Kimberly Nichole, who auditioned as a last ditch effort to make it in the music industry. She's the kind of contestant who is made for this show: she has years of music experience, an established career performing, and knows that she is meant to be a big name in the industry. The Voice could really work for Nichole, and she's proved that she deserves it.
The self-proclaimed "rock ballerina" wowed the judges with her rendition of Ike & Tina Turner's "Nutbush City Limits." Her custom tutu was amazingly fierce and fit her bluesy-rock performance. Nichole was almost claimed for Team Blake, but Pharrell turned around at the last minute and won over the New York native — and that's the best thing that could've happened for her. Blake would have been a great coach, but Pharrell is familiar with her style and is used to working with experienced artists. There's no doubt he'll polish her rough edges and prepare her for a big career in the industry.
The one thing greater than Nichole's voice is her inspiring past. She gave up on her dream of singing coming out of high school to pursue another one — to become the first college graduate in her family. Pretty good reason to ditch a singing career if you ask me. Well, after earning a degree in economics and spendings years of working in corporate America, Nichole decided she could not sit behind a desk for another minute — I feel you, girl — and quit her job to pursue her career in music. At age 31 is not easy to start all over again, but she proved that age is just a number and she's ready to achieve her dreams once and for all — and I can't wait to watch her do it.
Image: Tyler Golden/NBC