ABC Family Makes Another Hit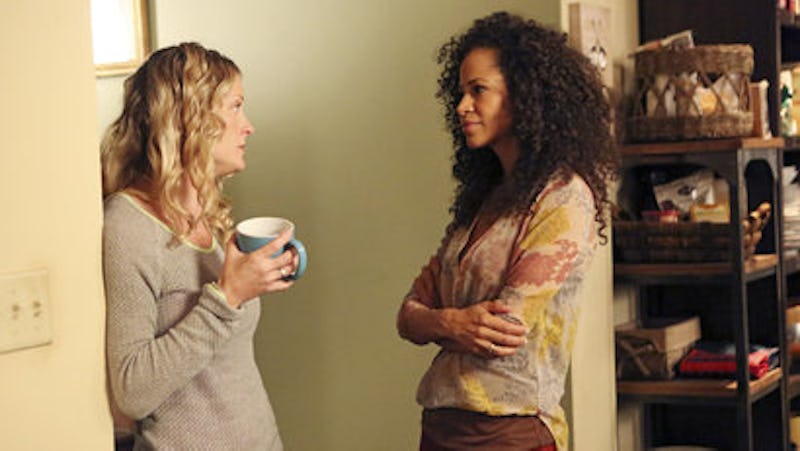 Proof that everything Jennifer Lopez touches is gold, (if you doubt that objective truth, please listen to J.Lo, watch The Wedding Planner, and then round out your night with Selena — you're welcome) the ABC Family series The Fosters was picked up for a second season. According to Deadline, the series, which stars Teri Polo and Sherri Saum as partners raising foster and biological kids,was the top new cable TV series this summer for tube watchers between the ages of 12 and 34. It is the network's second-biggest show (edged out by ratings beast Pretty Little Liars , of course).
The show received the 2013 Teen Choice Award for "Choice TV Breakout Show," which is great for the show (and the network). Plus, The GLAAD Network Responsibility Index listed ABC Family as the network that included the most LGBT-related material (this show wasn't eligible to contribute to its ranking this year, but it'll undoubtedly play a role in the next report). It's wonderful that a progressive show is receiving the support of the network and the viewers.
Part two of season one will start January 2014, so there is a lot of show for fans to look forward to. For example: a Rosie O'Donnell guest spot. Uh, please AND thank you. J Lo as executive producer, and now Rosie? If the critical praise wasn't enough to get you on board, Rosie O. should do the trick.
It'll be interesting to see if The Fosters can gain enough momentum to dethrone the unrelenting ruler that is Pretty Little Liars, but at the very least, they've yet to share the unfortunate fates of Bunheads or Jane By Design.
Photo: ABC Family