'The Returned's Rowan Has Built A Great Career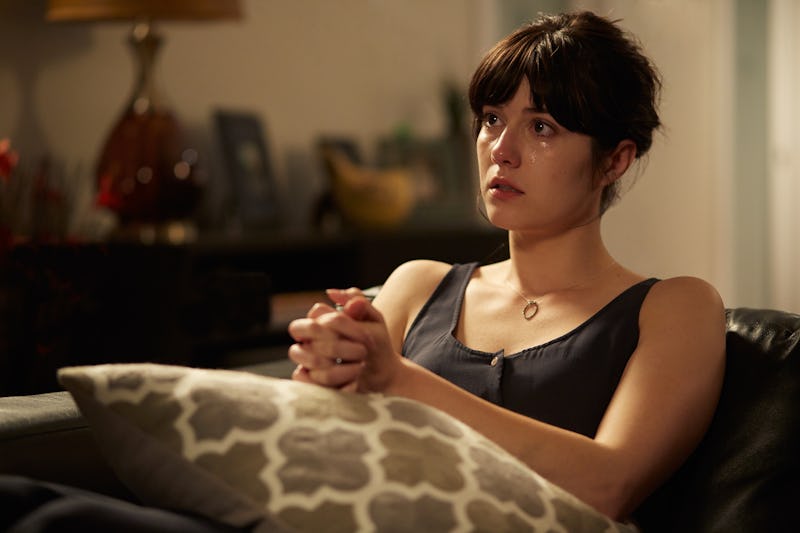 Resurrections are big right now. There's the mega-hit of The Walking Dead, which isn't really about resurrected people, but they definitely don't stay dead. There's Resurrection, which just finished up its second season on ABC. And now there's The Returned, which will premiere on March 9 on A&E, about a small town whose residents get the shock of their lives when people who were long presumed dead suddenly turn up again. If one of those formerly grieving faces looks familiar, it's because you might have seen her in other movies — but who is The Returned 's Rowan, Mary Elizabeth Winstead?
She's been in a bunch of movies starting from a young age — she was John McLean's daughter in Live Free or Die Hard, for example. And as she's gotten older, Winstead has been able to carve out a pretty cool career for herself. She seems to be one of those actresses who goes out of her way to make sure all of her roles have something unique or unusual about them. "It's interesting how, even though my roles have gotten better over the years, it's actually become harder because I'm demanding more of myself and more of the roles, and wanting to just demand more of the material in general," she told Badass Digest. "It's also gotten to be more of a struggle because I feel like every year I become more and more aware of how sort of off-balance everything is [with regards to roles for women], and it becomes more and more frustrating the more aware of it I become." Here, some of Winstead's best roles that met her deservingly high standards.
She Had Seven Evil Exes
You can be forgiven if you didn't immediately recognize Winstead from her best role ever — it's because, in The Returned, Winstead's hair is a totally common color. That's never the case for Ramona Flowers, her character in Scott Pilgrim vs. The World. Ramona, the epitome of cool, is a cut above other comic book movie love interests. Even though she's almost literally a prize to be won for Scott, given that the movie has him fighting his way through her seven evil exes, she's still her own person, with sort of her own hero's journey.
She's A Muse For Director James Ponsoldt
At least according to Vanity Fair, which ran an interview with Ponsoldt with the headline "The Spectacular Now Director James Ponsoldt on Why Mary Elizabeth Winstead Is His Muse." That's high praise considering that The Spectacular Now — which is wonderful, by the way, and everyone should see it— stars It Girl of the Moment Shailene Woodley. But Winstead still gets muse status. Why? "She and her husband [writer/director Riley Stearns] are an aesthetic ideal of romance personified, and in that regard romance is alive," the director told the magazine. "They're a muse to my antiquated notions of romance." Winstead worked with Ponsoldt on both The Spectacular Now and his previous film, Smashed, with Aaron Paul.
And She's Also Been In A Ton Of Horror Movies
Winstead has managed to (mostly) avoid schlocky horror. (I'll forgive that foray into Final Destination 3.) She's done thrillers with arty directors (Quentin Tarantino's Death Proof), a prequel to a John Carpenter Classic (The Thing), and the culty Black Christmas. The Returned might just be the next in her series of thinky horror.
Images: Joseph Lederer/A&E; Giphy (3)