Could These 'Friends' Quotes BE More Underrated?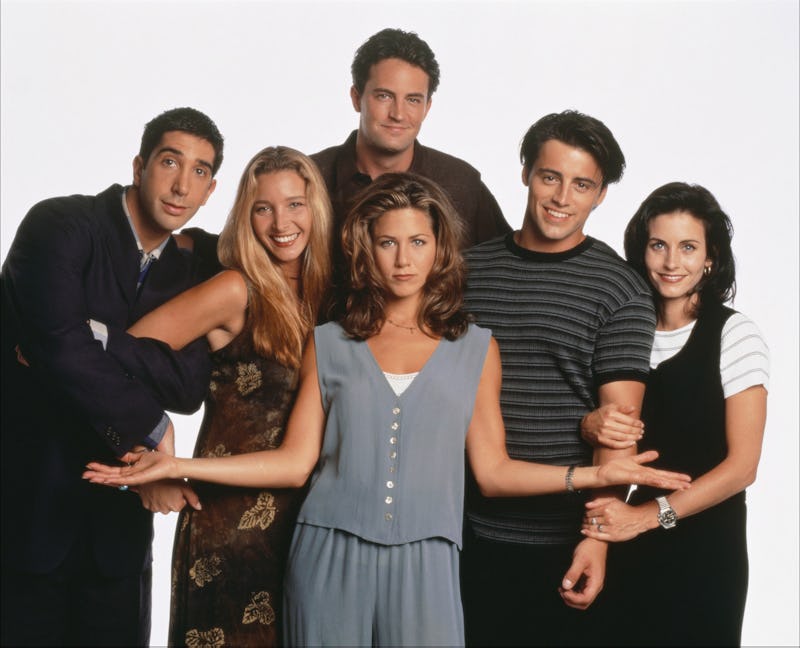 Friends is a pop culture giant and the sitcom has invaded not just our screens but also our vernacular (and our hearts). Friends is eminently quotable, so much so that some of the show's quotes have been overused to the point of exhaustion. No one will think I'm clever if I drop a "could I BE wearing any more clothes?" when I'm bundled up for winter because it's such an obvious reference. I like to think of myself as being the most diehard Friends fan of all but, let's be real, Friends has withstood the test of time because almost everyone is a diehard Friends fan.
With all the talk about Friends on Netflix lately, I've become more aware of how much I quote Friends without even realizing it. I'm pretty sure my brain is made up of roughly 70 percent Friends quotes, 20 percent early '00s rap lyrics, and 10 percent usable knowledge. With all 236 episodes of Friends now readily available on for steaming, I think it's high time we step up our game and leave the overused Friends quotes to the novice-level Friends fans.
Be gone, basic Friends quotes. Say goodbye to your "he's her lobster" references and your "pivot" jokes. Welcome to a more sophisticated level of Friends fandom with these Friends quotes.
1. When Suggesting Baby Names for a Friend
2. When You're At Trivia Night and You Don't Know Any of the Answers
3. When Responding to a Particularly Bad Spray Tan
4. When You're Fighting with Your Significant Other in Public
5. When You Run Into an Ex
6. When Your Friends Are Peer-Pressuring You to Go Out
7. Justifying Your Tinder Profile to Your Friends
8. When You're Trying to Rally Your Friends
9. When You Eat an Entire Pint of Ben & Jerry's
10. When You're Spitting Game at the Bar
11. Drunk Logic When the Bartender Tries to Cut You Off
12. When You're Mourning a Breakup
13. Fighting With Your Significant Other
14. After Your Judgy Friend Throws You Side Eye For Eating a Third Slice of Pizza
15. For Those Facebook Friends Who Still Can't Quite Grasp Basic Grammar
16. When You Encounter a Hipster
17. When Someone Tries to Disturb Your Netflix Sunday
18. #Mondays
19. When Your Friend Confesses Something but Your Other Friend Already Told You in Secret
20. When Your Significant Other Gets Back From Vacation
21. A Comeback After Drunkenly Getting Rejected
22. Dat Last Slice of Pizza
Images: indulgy; AlmostFamouss, dmnd, ogmikewonder, louimis, burritoqueen, ElongatedGiraffeTongues, TheColdNeverBotheredMe, toohotcallthefiremen, nerdydirtycurvy, AnakinSkyToad, MetalGreymon, oyemolik, soumipus, WannaJacket, pghquidditch, bookiecookie, Luvsum, PrincessConsuelasBananahammock /Imgur; Chompsy