#TRUTHBEAUTY Makes Natural Products Affordable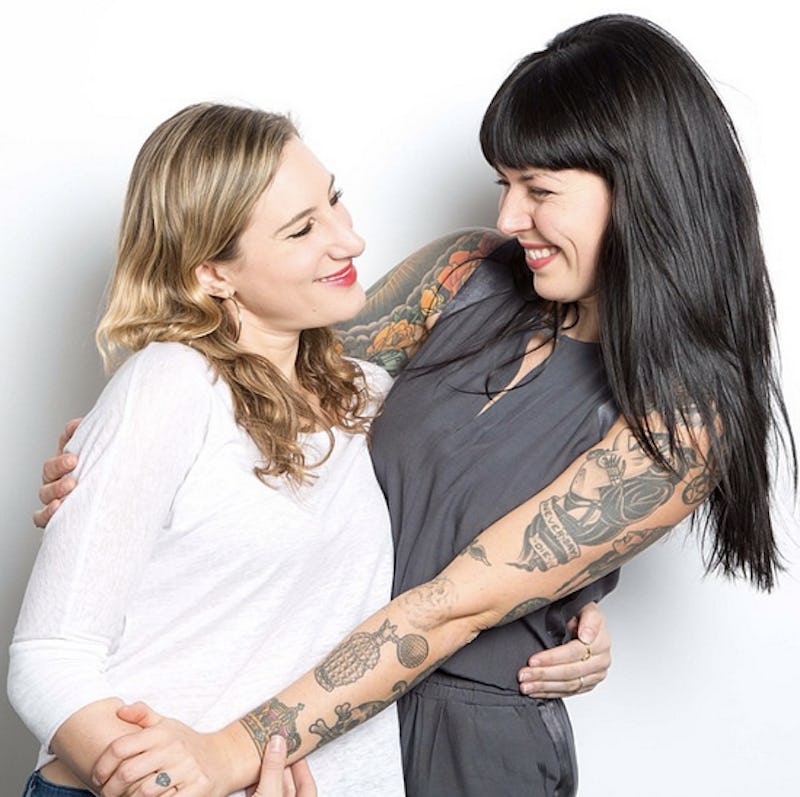 Natural beauty products are hard to come by, and if you can find them, they're often incredibly expensive, making it difficult for the average person to buy them. This leaves us with no choice but to make do with chemical-filled products. It's a vicious cycle. Luckily, Alexis Krauss and Jessica Assaf, co-founders of Beauty, Lies, Truth, have started a kickstarter project to get affordable, natural makeup into the hands of consumers. And yes, that is the Alexis Krauss of Sleigh Bells.
The initiative is called #TRUTHBEAUTY, and it's not a new cosmetics line; rather, it's two carefully curated collections of full-size, natural beauty and skincare products from a variety of brands that comes in a chic Baggu bag. The Makeup Essentials kit features $112 worth of products from ILIA, Beautycounter, Jane Iredale, Au Naturale and S.W. Basics for only $55. Similarly, the Skincare Essentials kit features a moisturizer, face oil, rosewater spray, and cleanser from Alaffia, Shamphree, EO, S.W. Basics and Heritage Store, and costs only $50. Quite a steal.
The low cost isn't the only reason #TRUTHBEAUTY makes sense. Being that it's essentially a Birchbox for natural, full-size items, Krauss and Assaf pick the best products so you can feel confident in your purchase without trying them beforehand. Additionally, if you support their Kickstarter campaign by buying one of the bags, you can get special gifts, like Sleigh Bells tickets. Talk about a win-win.
Image: Alexis Krauss/Instagram, Beauty Lies Truth/Instagram