This Pilot Likes Penis Jokes As Much As You Do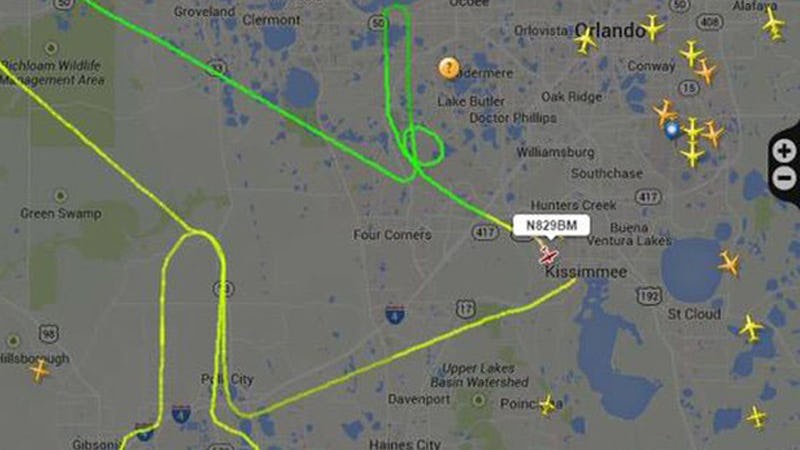 I don't know about you, but flying terrifies me to the depths of my very soul. The jolts, the weird noises, planes skidding off runways, planes losing their cabin walls mid-flight — you name it. Not everybody feels so gripped by terror while 40,000 feet above land in a tin box; one pilot found himself or herself so bored that, according to Flight Radar 24 data, flew a penis-shaped route above Florida Thursday night, Mashable reported.
I wish there was more to add to this story — the mind-set of the private plane's pilot (insane? inspired?); whether his or her route was a grand statement about the necessity for male birth control; whether the neon green half-penis in the far right was a failed attempt by another pilot — perhaps a nemesis? — before the yellow plane's glorious finale. All anybody knows so far is this data screenshot from Flight Radar 24, which tracks flights in real-time so that, if you were so inclined, you could watch the slow movement of your loved one's flight from one airport to another. (Or, you know, you could catch up on House of Cards .)
One thing we do know: This is a pilot with creativity, drive, and remarkable skill. This is a pilot who had a dream. This is a pilot who never gave up.
Thank you, pilot.
Image: Flight Radar 24