15 Iconic Dresses That Contributed To Fashion History More Than "The Dress" — From J. Lo's Versace Gown To Audrey Hepburn's Classic LBD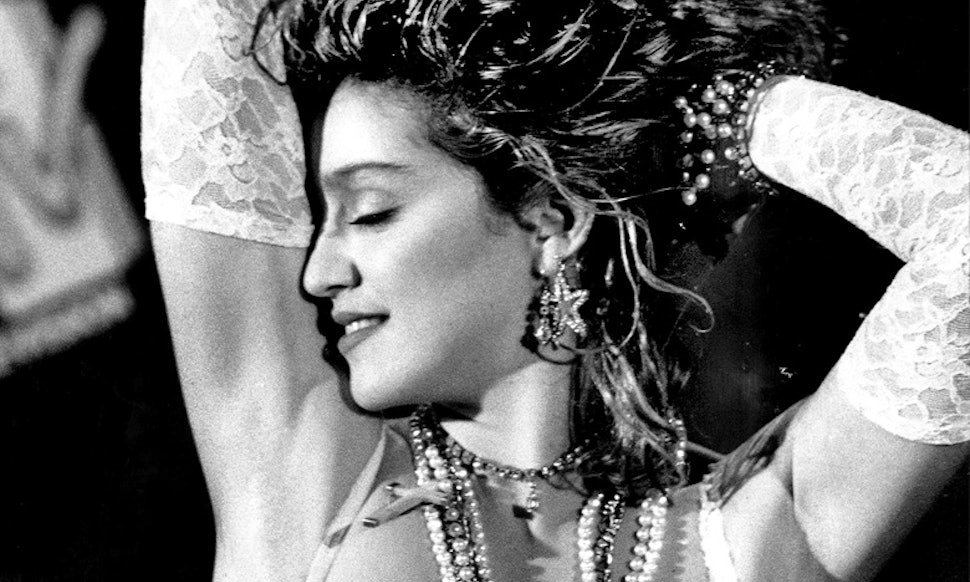 If there's one thing that the now famous black and blue dress has proved, it is the potential that fashion has on history and pop culture. The piece went from an average commercial dress to an internet sensation within a few hours. But beyond the debates about what color it actually was (it's obviously black and blue, y'all), all that was left was a dress that suddenly everyone knew of and wanted to talk about.
And while the blue and black/white and gold dress was fascinating, there are plenty of other dresses and gowns that made headlines and went viral across the decades. Celebrities make public appearances on a regular basis, and every once in a while they will sport a dress or gown that stands out from the rest — whether it's sexy, new, bright or uniquely different. Oftentimes it's not even the person wearing the dress, but the dress itself (thanks, Bjork).
So from scandalous red carpet dresses to memorable costuming in films, here are 15 iconic dresses that are arguably the most recognizable ones in history.
Clara Bow And The Flapper Dress
The roaring 20s were an exciting time, and women's fashion further contributed to that. When "it girl" and classic flapper Clara Bow first came to fame, she revolutionized women's sartorial agendas and introduced them to a whole new world of fashion and style. Thanks to her, flapper dresses with their drop waists and lack of corsets underneath became the norm.
Image: Blue Velvet Vintage
Marilyn Monroe's White Halter Dress
Marilyn Monroe was known for her sexy, seductive style. And then she wore this white halter gown in the 1955 film The Seven Year Itch and changed the game entirely. The low cut, white pleated dress perfectly complemented her flirty, playful nature in both film and real life. Plus, the dress left behind a legacy that people still recognize and emulate today.
Image: 20th Century Fox
Jennifer Lopez In Versace
When Jennifer Lopez wore this tropical Versace dress at the 2000 Grammy's, it became infamous. The low cut neckline, the high leg slits and the sheer fabric made for a then-scandalous combination, even though J. Lo looked breathtaking. And despite that she wasn't the first to wear it — Gerri Halliwell, a.k.a. Ginger Spice of the Spice Girls, actually wore it a whole month before — it was Jenny from the block who gave the dress its iconic status.
Audrey Hepburn In Givenchy
There's no doubt that Audrey Hepburn is a style icon. Her sophisticated, chic looks inspired plenty of designers, from Hubert de Givenchy to Yves Saint Laurent, and she quickly became (and still is) a notable person in fashion and style. Arguably the most important dress of her career was the black shift piece she wears in the opening scene of Breakfast At Tiffany's, a Givenchy creation that anyone would recognize today.
Image: Paramount Pictures
Kate Middleton's Engagement Dress
Duchess of Cambridge Kate Middleton has consistently displayed her amazing style, ever since the day she announced her engagement to Prince William. The dress she wore that fateful day, a drape-y, deep blue Issa piece, has become synonymous with how the world perceives her: adorable, gorgeous and oh-so-perfect.
Princess Diana's Wedding Gown
While on the topic of royals, it'd be a sin to ignore Princess Diana's wedding gown. Sure, it might kind of look like a cupcake by modern standards. And sure, it isn't nearly as streamlined and contemporary as Kate Middleton's Alexander McQueen gown. But this gown gave people all the more reason to adore Princess Diana, considering it made her look like an angel in tulle.
Bjork's Swan Gown
The only thing people could talk about at the 2001 Academy Awards was Bjork's swan dress. When you think of bad gowns on red carpets, you think ill-fitted pieces calling to mind the notion of "unflattering." But then Bjork wore a swan and made history. Whether you like it or not, this Marjan Pejoski dress has become iconic.
Lady Gaga's Meat Dress
Whether you consider this a dress or uncooked dinner, Lady Gaga's meat ensemble was certainly a statement. And it wasn't only a dress, it was a hat and shoes, too. While this dress can easily get categorized with Bjork's swan dress as "somewhat ridiculous," Gaga worked the look and that's all that matters. Right?
Carrie Bradshaw's Tutu & Tank Combo
When the Sex And The City series first started, it was clear even from the credits that fashion was going to play a big part in the show. While not technically a dress, the tutu and tank top combination Sarah Jessica Parker wore became just as famous as Carrie herself, and set the standard for the rest of the fashion in the series.
Image: HBO
Julia Roberts In Valentino
Red Carpet events are always great places to debut an amazing gown and get yourself on the best dressed list, but hardly ever do they land you on multiple iconic gown lists. This is exactly what happened, however, when Julia Roberts wore that Valentino dress to the 2001 Academy Awards. The dress was classic black and white, featured a v-neck and train, and was absolutely beautiful on Roberts. Plus, it was the perfect companion for her to accept her Best Actress award for her role in Erin Brockovich.
Madonna's Lingerie-Inspired Dress
Madonna has long been setting the scene for scandalously risqué fashion, and the dress she wore to the 1984 MTV Music Video Awards was no different. Even though it left out her famous cone bras and gold chains, take note of the white lace and "Boy Toy" belt. It's safe to say that Madonna never put limits on her style, and that's worth noting.
Image: Getty Images
Elizabeth Hurley In Versace
Talk about a dress. When Elizabeth Hurley stepped out in this Versace creation for the 1994 premiere of Four Weddings and a Funeral, it was a show stopper. The dress was virtually held together with large, gold safety pins. Thanks to the pins, Hurley showed some side boob and lots of leg. Something I'm sure her boyfriend at the time, Hugh Grant, was not complaining about.
Image: Getty Images
Kate Moss In Marc Jacobs
Without a doubt, Kate Moss is a style icon. She started as a model and climbed the ranks as muse, spokesperson, designer, and now, icon. When she stepped out on the 2009 Met Gala red carpet in this custom Marc Jacobs outfit, she solidified her status. She looked stunning in the metallic draped dress with a matching headpiece, and set the bar high for the rest of the attendees.
Farrah Fawcett At The 1978 Oscars
Farrah Fawcett was every young guy's dream and every girl's envy in the 70s, and this dress certainly solidified that pedestal. She wore this slinky, gold gown by Stephen Burrows to the 1978 Academy Awards, showing off her amazingly toned arms and back. While the dress may seem tame now, it was quite the number for an awards show of the times.
Image: Getty Images
Rihanna In Adam Selman
Rihanna is known for taking risks in fashion. But when she attended the 2014 CFDA awards in this embellished Adam Selman gown, she amped her risk-taking to the next level. While it's a beautiful gown, the dress basically revealed everything underneath it, which wasn't much but a tan panty. This gown might not be everyone's cup of tea, but it definitely proved Rihanna's confidence in her own personal style and self.