Should You Bother With Community Season 6? (Yes!)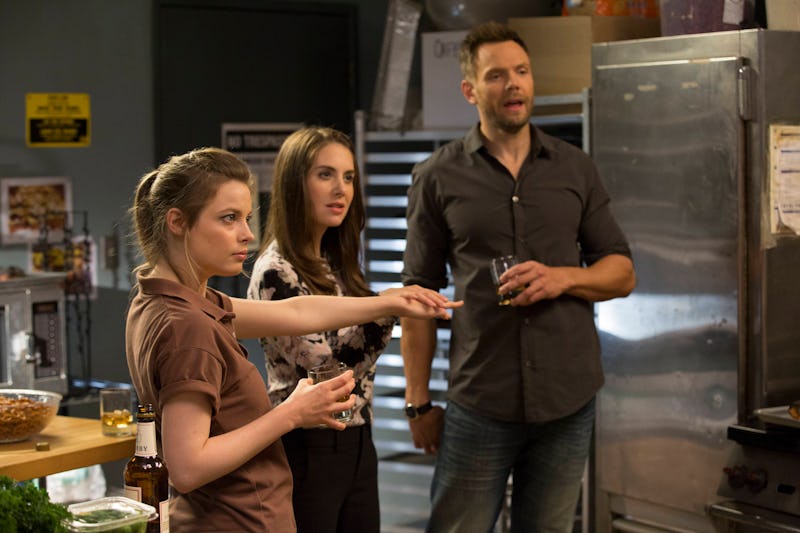 Happy October 19! If you head on over to Yahoo, you'll find two sparkly new episodes of Community Season 6. It was long prophesied and has finally begun. Community fans have a reputation for being loyal, but it has been a rough ride, so I can't blame fans who are wondering if Community Season 6 is any good, or if we should quit while ours hearts are intact? I "suffered" through the Dan Harmon-less Season 4 and didn't think it was all bad, so call me Levar Burton and don't take my word for it if you want. However, having now screened the Season 6 episodes, I can confirm that there is a whole lot of good and a lot to look forward to in the rest of the season.
Yahoo's version of Community essentially picks up where last season left off. It's a show about saving Greendale rather than simply attending it. They've added Paget Brewster and Keith David to the cast as a consultant and a former inventor, respectively. Both represent the theme of reinvention. The jokes are all there, and Yvette Nicole Brown guest stars as Shirley in the premiere, so she's not totally gone. But there's more to the new season than friendly faces.
For starters, it's free-ish! You don't have to subscribe to Yahoo's streaming service to watch the new content. All you need is an internet connection and an appropriate device. There also aren't any commercials, so the episodes clock in at around twenty-seven minutes long instead of the standard twenty-two for a network sitcom. That's five more minutes of brilliance, people.
The first two episodes were relatively calm, by Community standards. No big worlds or games took over. However, I think that's probably wise. Yahoo is a new realm for them. Best to keep the big guns hidden for an episode or two. The gang plays around with montages in the premiere and virtual reality in the second episode. Brewster's character Frankie Dart, the first truly normal person to enter Greendale's hallowed halls, is the most fascinating addition thus far. I can't wait for them to break her.
I do understand the concern. With half of the original cast now gone, something felt off from time to time. However, I am going to keep watching. Part of the appeal of Community is that it never gives up, and neither should we. That said, I have to say I wasn't too impressed with Yahoo's trailer for the season either, so I'd understand some hesitation...
How are you going to make allusions to the Avengers: Age of Ultron trailer without including a nod to the crazy spooky slowed-down song from Pinocchio? They could have done way better. But luckily, my fears were ultimately assuaged so it's all good. Community is back, and that's reason enough to celebrate!
Image: Yahoo Screen