#FemLit Hashtag Has Your Favorite Imaginary Books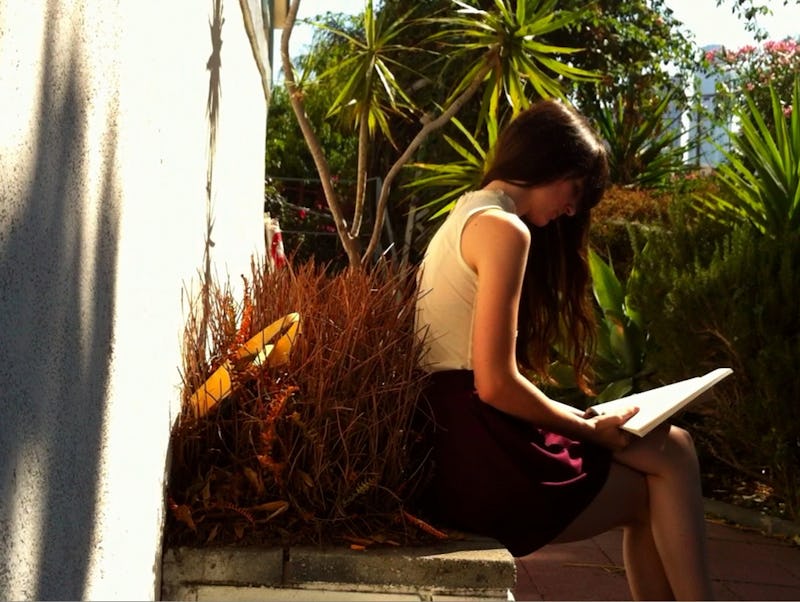 "I'm too scared to look" was my first thought on clicking into the latest hashtag gone viral, #FemLit. I feared the usual trolling and misogyny to already have taken over a well-intentioned hashtag, but I was wrong (except for a small minority because the Internet will always be the Internet). It is glorious. Men and women across Twitter are imbuing classic and contemporary literature favorite with a flair of the feminist, changing or adding words to make a male-centric book, female powered.
Crown Publishing, part of Penguin Random House, sparked the viral hashtag with a contest. Ten grand prize winners of the best #FemLit contribution will win one copy of Cynthia Bond's Ruby as well as a poster signed by Bond. Ruby just made headlines as Oprah's Book Club's next book selection. Bond's novel follows Ruby, a girl born into a small, all-black Texas town as she runs away to New York and then returns home to face her childhood horrors.
Crown Publishing and Penguin Random House both have been busy tweeting out their own #FemList book title ideas (and they are awesome), and they've been quickly overwhelmed with hilarious and just plain awesome ideas from around the world.
Kicking off the best of the best #FemLit tweets is Crown Publishing itself:
I could write an entire dissertation about the feminist issue with The Taming of the Shrew, but Crown Publishing's title idea sounds a whole lot more like 10 Things I Hate About You than Shakespeare, and that is something I can get behind.
I saw a lot of "Oh Mice and Women" or "Of Mice and Ladies" but this one wins, sorry everyone.
Wait, this isn't already the title? Because Hermione has always been the main character in my heart.
I love the idea of picturing Margaret Thatcher in Holden Caulfield's get-up.
I bet Romina wouldn't be as irritating as Romeo. And she'd probably wait a hot minute for Juliet to wake up before making any rash decisions.
There, that's better.
One tiny word = one big change.
Heck yeah.
Now the question is, do you think Lorde would be more of a Piggy or more of a Jack? Or maybe she'd just gather everyone together in friendship over song and awesome hair.
Homonyms FTW.
#RealLifeProblems
Yes. Yes, yes yes.
Please, English class taught me she was the star of the show anyway. Let's just make this official.
I'll admit that this one took me a minute... and then I died.
Crown Publishing won't announce the contest winners until Friday at 5 p.m., so you still have time to add your feminist-fueled creative spirit to the contest.
Image: Incase./Flickr