Revolve Clothing Buys Out Lovers + Friends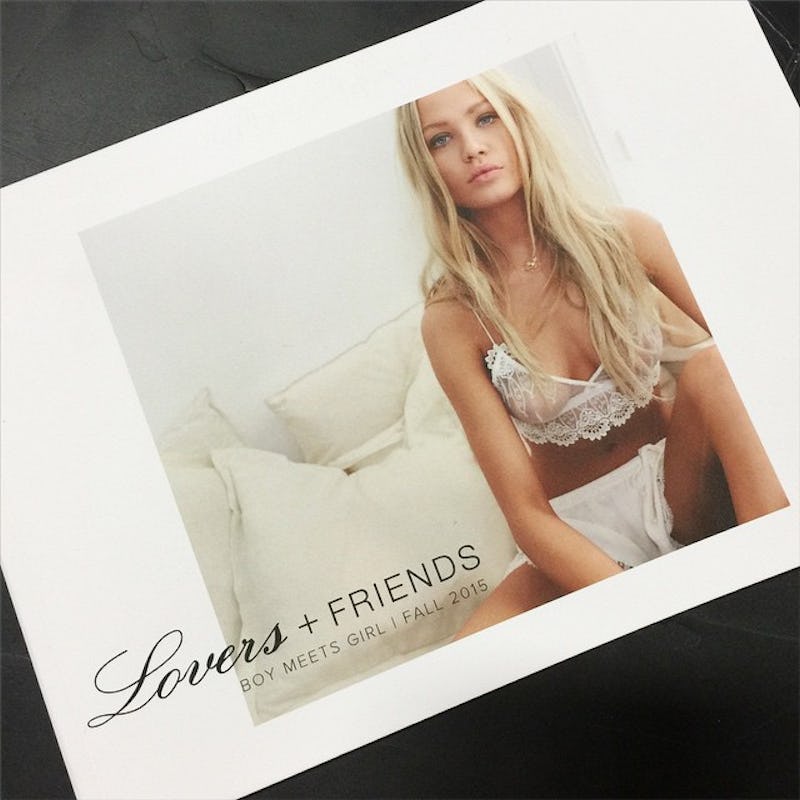 Online shopping can be a problem. It gives you so many options, all in one place, and you don't even have to leave your bed. We've all been in an online shopping trance (or we're in one now). I mean, it's just so easy. See the skirt; click the skirt; own the skirt. Although, there are a few drawbacks – like high prices, shipping costs, and limited stock – I've always found cuter stuff online, than I often do in the stores. So when I heard that e-commerce marketplace Revolve, purchased Lovers + Friends, a sweet-styled site with adorable rompers and spring-ready dresses, I had some thoughts.
The well-known Revolve will take on Lovers + Friends, as well as three other sites, bringing some print to their denim-heavy collections. Lovers + Friends, as a brand, definitely gives me a sweeter version of Nasty Gal, for when I want to play Jhene Aiko in the summertime. With tons of lace bralets, printed party dresses (maxis, included), and boho bottoms (think: satin shorts and appliquéd minis ), it makes me crave summer more than ever before.
Sounds to good to be true, huh? That's because it almost is. Take a the look at the 5 things I hope change now that Revolve owns Lovers + Friends.
1. Lower Prices
As of now, when I go through the new items on Lovers + Friends, it makes me a little sad. Everything costs more than it should – or at least more than I can afford – so I'm usually just window shopping. Perhaps being purchased by a bigger company will help in lowering their prices. That way, I won't have to keep wearing last year's Coachella wear.
2. More Stock
What gets me the most is when you fall in love with something, and then it's out of stock. And even though I know that means it may still come back, the waiting game is painful.
3. More Sizes
What gets me even more than my new favorite top being out of stock? When it's in stock, but not in my size. Because that just sucks.
4. Bigger Collections
Lovers + Friends typically only releases a small, curated collection per season, which is great, but I need more than just a few jumpsuits in the same print. Also, right now, their collections page really confuses me. I'm not sure what's going on. Maybe it's because I'm used to editorialized collections – with titles and pretty words about the inspirations. I'm not sure what it is, but something is missing.
5. Shoes
You currently can't purchase shoes on Lovers + Friends, which to many would be reason enough to find another site. But I'm really hoping that the addition of shoes is the future. I'm seeing wedges galore!
Images: LoversfriendsLA/Instagram, Giphy (3)