Robert Durst Investigated In Yet Another Case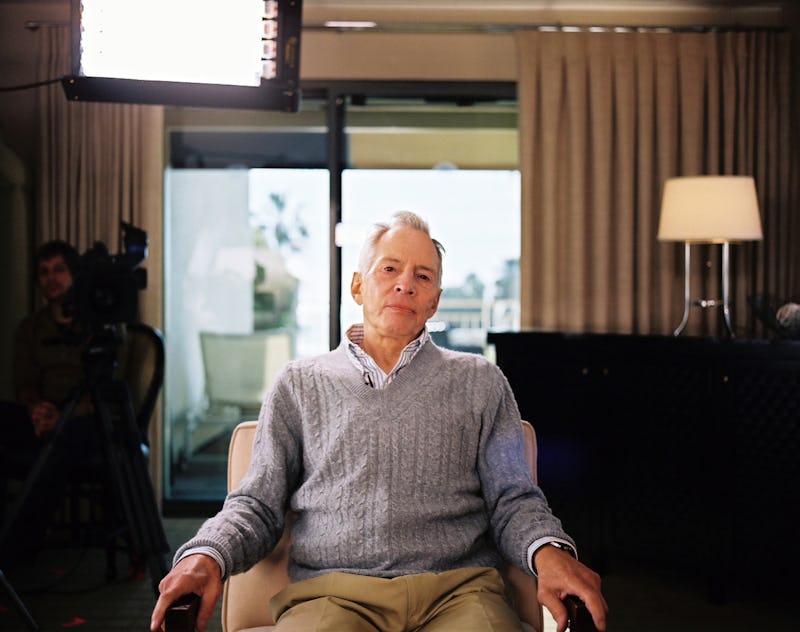 In yet another new situation regarding the star of HBO's The Jinx, police are investigating Robert Durst for the disappearance of Lynne Schulze. She went missing in Vermont on Dec. 10, 1971. According to ABC News, police said there is an "ongoing criminal investigation" into a possible connection between Durst and Schulze.
According to The Charley Project, a website that profiles more than 9,000 cold cases in the United States, Schulze was last seen leaving her dorm at Middlebury College, where she was an 18-year-old freshman, on the last day of final exams for the fall semester. She was on her way to her English Drama exam when she told friends she forgot her lucky pen and headed back to grab it. That was the last time anyone saw her.
Durst ran a health food store called "All Good Things" in Middlebury, Vermont, in 1971, the Independent reports. The Middlebury Police Department reopened the case of Schulze's disappearance in 1992. According to the Independent, there is not yet concrete evidence that Durst and Schulze are connected, but the fact that their timelines coincide raised a lot of red flags. A statement from Middlebury Police Chief Tom Hanley read:
We are aware of the connection between Robert Durst and the disappearance of Lynne Schulze. We have been aware of this connection for several years and have been working with various outside agencies as we follow this lead. ... This is an ongoing criminal investigation and the Middlebury Police Department is not releasing any other details.
Although friends said she might have been mildly depressed and joked about faking her own death and starting a new life, Schulze's friends chalked it up to a serious case of homesickness in her first semester of college. Her disappearance is considered suspicious, and though her parents are now deceased, Schulze's sister still believes there might be a resolution to the case.
Durst was arrested more than a week ago and charged for his alleged involvement in the murder of Susan Berman, a former friend of Durst's who was killed in 2000. He is also suspected in the death of his first wife, Kathleen Durst, and the death of Morris Black, a neighbor whose body Durst admitted dismembering, yet Durst was still acquitted.
Images: HBO (1); Getty Images (1)