See Tom Hardy Tackle 'Fury Road' In 'Mad Max' Spot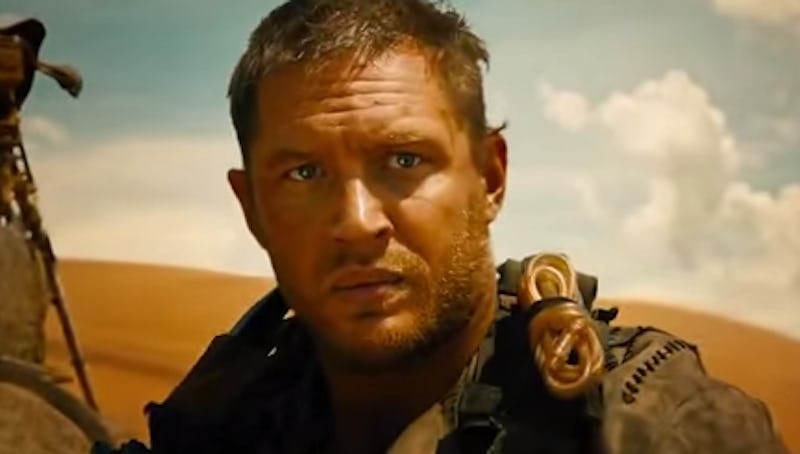 If you're someone who loves comic books, explosions, and Tom Hardy (in that order), the release of the upcoming Mad Max: Fury Road is probably your Christmas. The Wrap reports that Warner Bros. released a brand-new teaser trailer for Mad Max: Fury Road directed by George Miller and starring Tom Hardy, Charlize Theron, Nicholas Hoult, and Zoe Kravitz. According to The Wrap, the short teaser for the "update of the post-apocalyptic action classic" reached "the top 10 of Facebook trends" last Sunday, and it's easy to see why it's trending. As far as teaser trailers go, the Mad Max: Fury Road clip gets the job done, as The Wrap points out.
In the clip, it's the end of the world, and everything's a mess. Fifteen seconds of sandstorms, exploding steampunk contraptions, and Tom Hardy are all fans need to to see to get excited about the upcoming film. Now, anticipation for Mad Max has reached a "fever pitch," Cinema Blend reports.
IndieWirecalls the new teaser "super visceral, intense and explosive." "If the entire movie is like this," IndieWire's Edward Davis writes, "Warner Bros. better keep emergency medics on hand in case." Apparently, you've been warned. Proceed with caution.
Watch the teaser for Mad Max: Fury Road below.
Image: Warner Bros.