R. Pattz's Movie Roles Prove He's Husband Material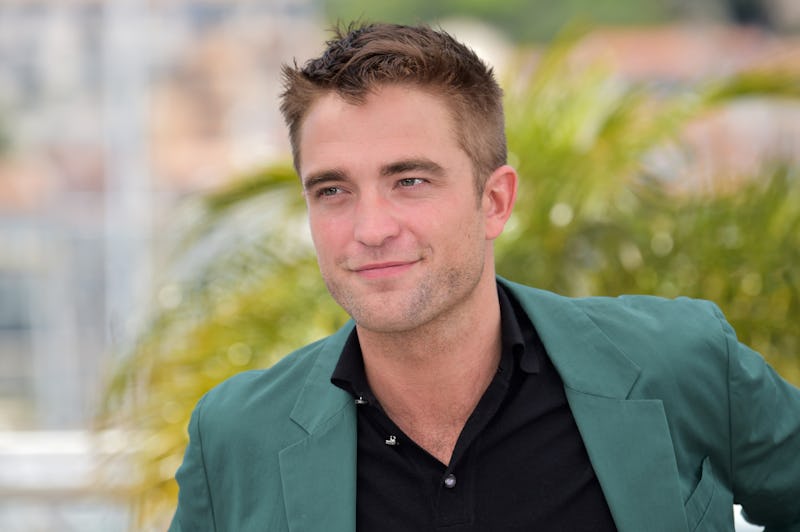 On Wednesday, rapper T-Pain proved he was the biggest jokester of all when he fooled everyone into thinking Robert Pattinson and FKA Twigs were engaged. In an interview with Vulture, the rapper announced that Robert Pattinson has finally put a ring on girlfriend FKA Twigs' finger saying,
"Well, the first time we even met each other, we met in the studio. Her music's changed a lot since then," he said. "But she's on tour so much, and anytime I call her, she's in a different place. And she's engaged now, so that's about to be a whole other thing."
Shocked by the news, the reporter asked for more information, but T-Pain claimed that "ol' Patty" was definitely the guy. Of course, the Internet was buzzing over the news (with R. Pattz fans and Twihards mourning like Bella in New Moon), but now, according to T-Pain himself on his Twitter, we're learning it may have all been an April Fools' Day joke. Specifically, T-Pain tweeted, "Added a little #AprilFools to my interview with @vulture today! […] #CheckMeOut."
While the rumor may not be true (for now), it wouldn't be surprising if wedding bells were in the near future, as the couple has been wasting no time with their blossoming relationship. The two officially came out as an item last fall, but since then, they've attended multiple events together, including the 2015 BRIT Awards. As we wait to see what the future holds for these two lovers (for what it's worth, Bustle has reached out to Pattinson and FKA Twigs' reps for more info, but has yet to hear back) let's take a look back at how Pattinson's past movie roles prove he'll be a good husband some day.
He's a Very Loyal Friend (Cedric Diggory in Harry Potter and the Goblet Of Fire)
Hello, Hufflepuff? They're the most truth worthy people you'll ever meet.
He's Got Moves (Edward Cullen in the Twilight franchise)
Not only is he good with the ladies, but he's pretty good at dancing too.
He's Very Protective Of People He Cares For (Edward Cullen in the Twilight franchise)
You can't deny Edward Cullen was super protective of Bella Swan.
He Knows How To Sweep You Off Your Feet (Edward Cullen in the Twilight franchise)
Bella is his spider monkey after all. (Although, personally, I wouldn't like it if a guy took me to the top of a tree unwillingly.)
He's Good With Kids (Edward Cullen in the Twilight franchise)
You know when he doesn't completely hate them for killing his human wife.
He's An Intellectual (Tyler Hawkins in Remember Me)
In the drama Remember Me, Robert plays a deep thinker who looks at the world in an interesting way.
He Fights For the One He Loves (Jacob in Water For Elephants)
No matter what the cost, Robert's character in Water for Elephants made sure that his love was happy.
Images: Giphy, Tumblr/themainesjohn