'AD: The Bible Continues' Unfolds This Spring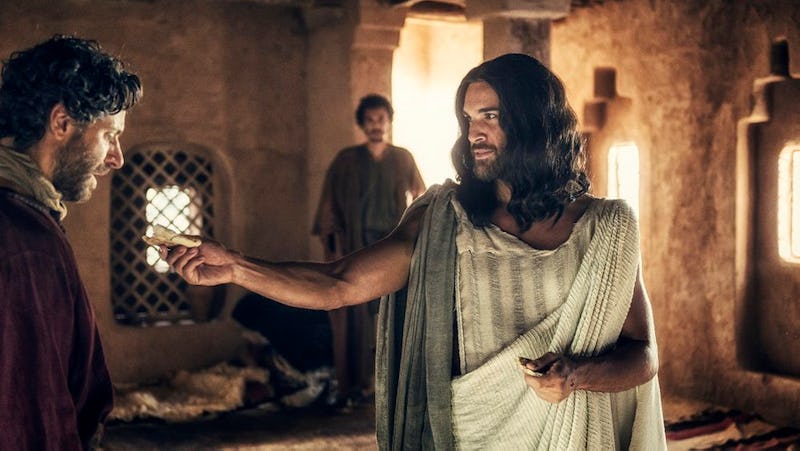 How long does it take for a major broadcast network to tell the story behind one of the Earth's most popular religions? About three months, give or take a holiday break. NBC's A.D. The Bible Continues will have 12 episodes to explore the remainder of the New Testament's depiction of Jesus Christ's death and subsequent rise. The 12-episode total may have no significance whatsoever, since it is somewhere between the 10 and 13 episodes typical for a cable season, and despite airing on NBC, A.D. is a sequel to the History Channel's original The Bible series. However, the 12 episodes could also be a reference to Jesus' 12 apostles. Creators Mark Burnett and Roma Downey are adapting the Book of Acts of the Apostles, so it could be their reason for keeping the season short.
Each Act of the Apostles is a different point of view on the life, crucifixion, death, and resurrection of Jesus Christ, the main focus of this version of The Bible. While God was the central figure in the History Channel version of the series, A.D. The Bible Continues will dive into the lives of the apostles and the other people around at the time of Jesus' death, like Mary Magdelene and Pontious Pilate. And, to NBC's credit, there was diversity in the casting of these roles.
By the way, don't get worried that you'll fall in love with Episode 1 of A.D. The Bible Continues, only for the show to be cancelled before Episode 6. The Bible 's finale drew in 11.7 million viewers.
And you'll want to watch this sequel series through to the end, because this is one of the few series that could end with an actual apocalypse. The end of Episode 12 could get pretty explosive if they take a peek into the Book of Revelations, which focuses on the Biblical Armageddon. But the series probably won't have time for an Apocalypse, and I predict it will actually end with the creation of the Christian church when Peter becomes the first pope, after Jesus ascends into heaven. But if A.D. The Bible Continues is as successful as its predecessor, there's always hope for a third series next year.
Image: Joe Alblas/LightWorkers Media/NBC