5 Reasons You Have to See 'The Spectacular Now'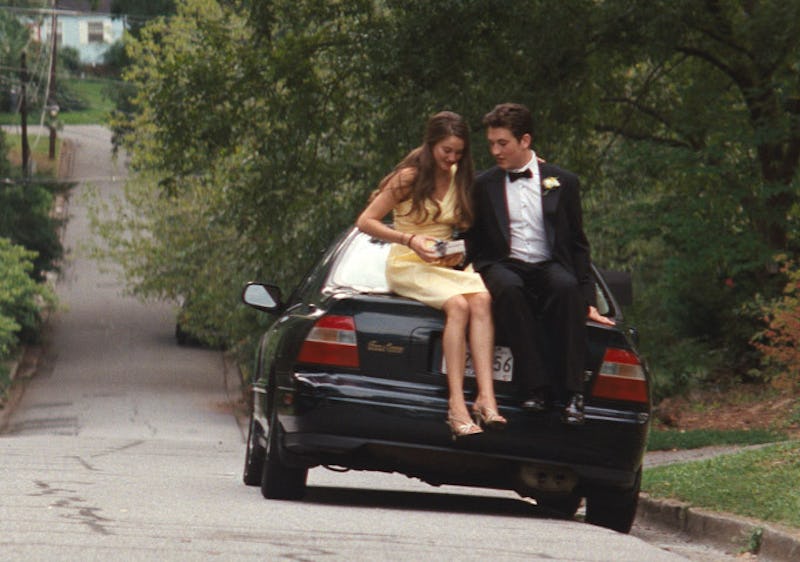 Stop what you're doing, get out your calendars, and save the date for Aug. 2. That's when The Spectacular Now, the best teen drama you haven't seen, hits theaters, and trust us when we say you won't want to miss it.
The Spectacular Now, directed by James Ponsoldt (Smashed), stars Miles Teller and Shailene Woodley as two teenagers who begin a relationship during their senior year of high school. Yesterday, the film's first trailer was released. Watch it here:
If that didn't convince you that The Spectacular Now is a must-see, here are five reasons not to miss the film come August:
1. Shailene Woodley
Since breaking out in 2011's George Clooney-led The Descendants, Woodley's quickly become one of Hollywood's most sought-after young actors. Yet this year hasn't been too kind to her, as she had to spend several months of it wrapping up the final season of The Secret Life of the American Teenager and then had her role cut from 2014's The Amazing Spider-Man 2. Yet when The Spectacular Now is released, that will all change. Completely. As Aimee, a sweet wallflower who falls in love with hard-partying Sutter Keely (Miles Teller — see below), Woodley is astounding. She plays the character as smart but naive, strong but vulnerable, and it's one of the most complex portrayals of a teenager I've ever seen in film. This is the performance that will make Woodley a star.
2. Miles Teller
Miles Teller (Rabbit Hole) doesn't look like a romantic lead. He's attractive, yes, but not in your typical movie star sense. Instead, his ability to command your intention and never let it go is thanks to his his charm, which he has in excess. Teller's performance as Sutter Keely, a popular, charismatic, secretly alcoholic teen is mesmerizing. He gives the character a depth that's heartbreaking in its honesty. Teller is one to watch.
3. The supporting cast is just as impressive
Woodley and Teller are wonderful as the film's leads, but the supporting cast is worth noting, as well. With turns by Kyle Chandler, Mary Elizabeth Winstead, Brie Larson, Jennifer Jason Leigh and Bob Odenkirk, the movie is chocked full of awards-worthy performances.
4. It's written by the best screenwriting duo not named Coen
The Spectacular Now is directed by James Ponsoldt, the man behind 2012's criminally underrated Smashed. If that wasn't reason enough to see TSN, check out the duo behind the script: Scott Neustadter and Michael H. Weber, the people responsible for all of your current and future favorite movies. Their credits include (500) Days of Summer and the highly anticipated big-screen adaptation of The Fault in our Stars. It seems they have a thing for stories about young love that stab you in the heart and crush your soul.
5. It's not your average teen movie
Nothing about The Spectacular Now is average, but this is especially true for its place in the teen romance genre. While the movie is about teenagers, and there is a romance, it's so far from cliche that it doesn't deserve to be in the same category as Twilight. It's brutally honest, with scenes so raw and poignant that you'll think finally, finally, someone captured adolescence as it really is. There's no sugar-coating in The Spectacular Now, no pretending everything is fine and that all problems can be solved with a group hug. It's a complex, important movie, and it deserves to be seen by everyone — teens who will recognize themselves in these characters, and adults who wish that years ago, someone had made this movie for them.
The Spectacular Now will be released by A24 Films on Aug. 2.