Will Mia Be In 'Fast & Furious 8'?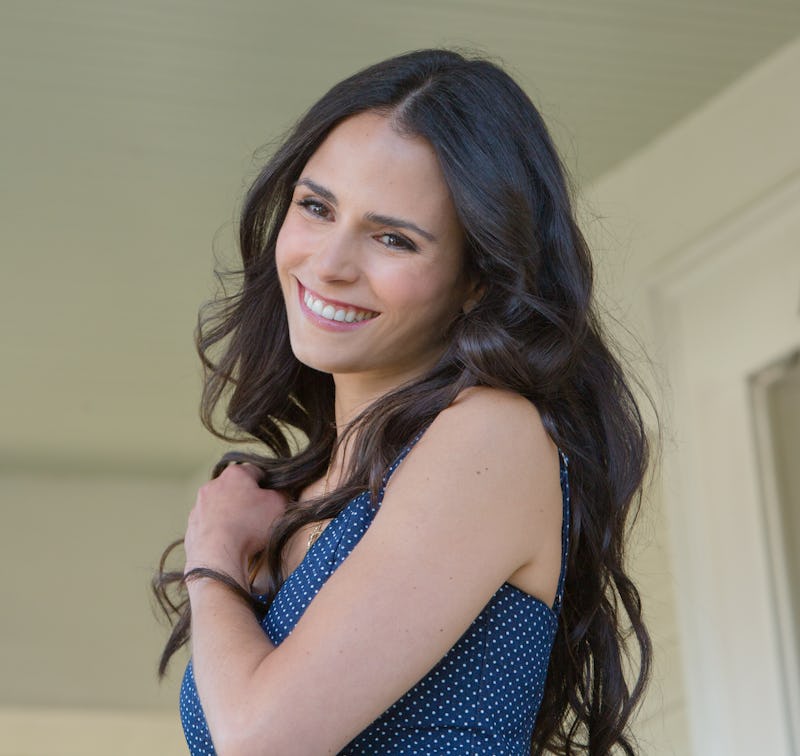 This past weekend, we said goodbye to Paul Walker for the second time. A year and a half after his tragic death in a car accident, Furious 7 hit theaters and featured the beloved actor in his last on-screen appearance. His character, Brian O'Conner, was featured heavily throughout the film before the final moments saw him retiring from his chaotic lifestyle with his family. Speaking of his family, what about Mia? While in the emotional throngs of the tearful goodbye and moving montage, I nearly forgot about Walker's on-screen wife, played by Jordana Brewster — leading to the important question worth considering now, will Mia be back for Fast & Furious 8?
Furious 7 made bank at the box office during its opening weekend with early screenings on Thursday night. It's now the highest-grossing F&F movie of all time, so, naturally, that means more sequels are on the way. Universal Studios told fans to expect at least three more of them, and Vin Diesel has already started teasing that Fast & Furious 8 could head to New York City. But will Mia pop back into the scene? She seemingly embraced suburban life with her husband, son and second baby on the way, but she's been a part of the franchise since the very beginning.
Brewster recently appeared on HuffPost Live and spoke about the potential for her character to return. She said in part:
I don't know [if I'd do another film], but it's always dependent on the fans. If they want one and if there's an appetite for it. We never want to jump the shark!
Well, it seems like the fans do want it, given the skyrocketing ticket sales. So Brewster is going to have to come to a decision sooner rather than later. Though, it sounds like she's game to return if the opportunity is there.
We first met her character, Mia, back in The Fast and The Furious in 2001. The sister of Dom (Diesel), she fell in love with Brian, a CIA agent undercover in the underground world of street racing. She has since been featured in Fast & Furious, Fast Five, Fast & Furious 6 and Furious 7, though she sat out two installments. She also sat out for the majority of Furious 7. After Deckard Shaw (Jason Statham) blew up her house, she went into hiding with her son, while Brian went to help Dom bring the baddie to justice. Her pregnancy was also presumably a factor, and her son needed a protector. By all accounts, Mia is set up for a perfect retirement.
We'll have to feel this one out, as Universal decides what they want to do moving forward. According to Diesel, the original ending of Furious 7, prior to Walker's death, would have planted hints into where the franchise would lead next. They ultimately decided to reserve this spot to mourn the loss of their comrade, which was the appropriate choice. But Mia's role in any future sequels seems just as up in the air.
Image: DomsLetty/Tumblr