Kimberly Deserves to Be A Superstar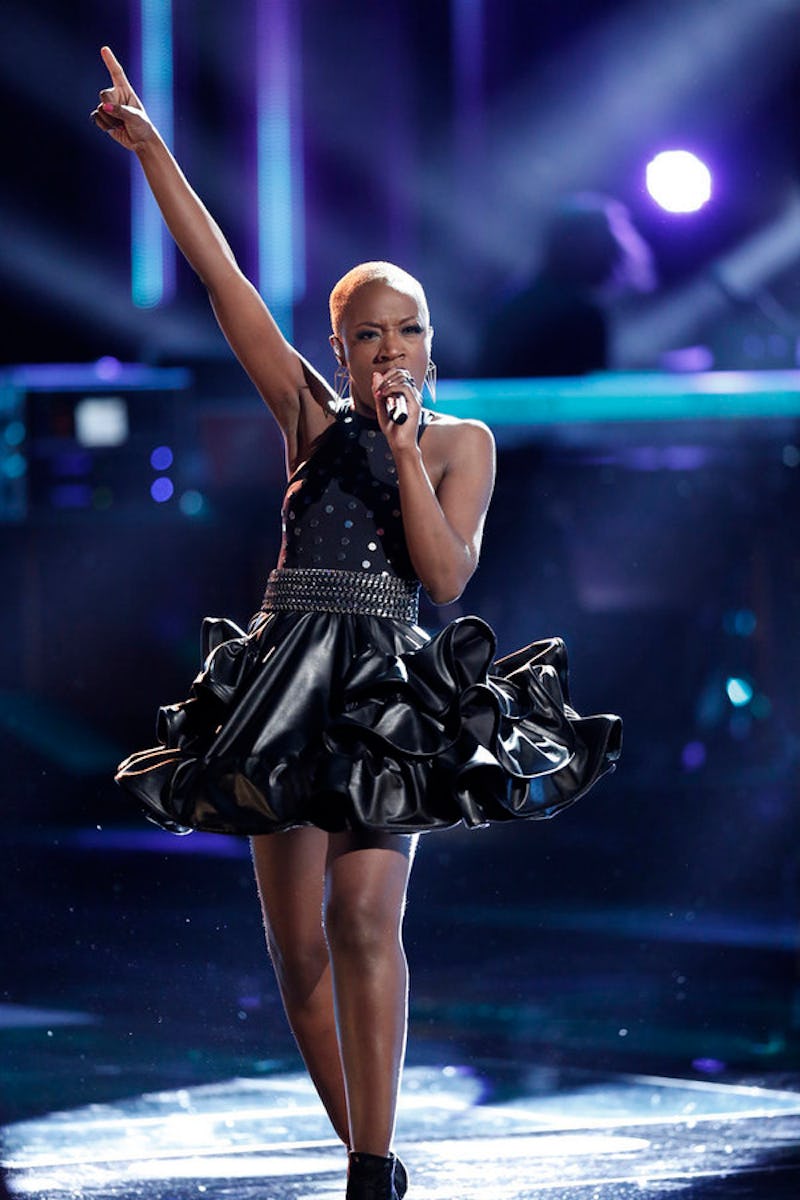 WHAT is going on with the talent on this season of The Voice?! Seriously, all of these contestants are so amazing I don't know how the producers can let any of them go. Let's just get to the Top 12, give them all recording contracts, and call it a day. One of those top performers tonight was Kimberly Nichole. Nichole has been amazing since day one, but her rendition of Linda Perry's "What's Up" was her best performance yet. The aspiring superstar left all her talent on the stage tonight and proved that she belongs in the Top 12.
"What's Up" has never been green-lighted to be performed before on The Voice and Linda Perry was smart to allow Nichole to take it on. Her performance was powerful, emotional, and seriously Madison Square Garden worthy. The only thing that made it better was the reason she worked so hard on it — her 91-year-old great-grandmother was in the audience to watch her performance. Nichole's great-grandmother clearly means a great deal to her — as was made evident by the tears welling up in her eyes once she finished singing. If she can sing like that every week there's no doubt she'll make it to the finale. Maybe Nichole should get her great-grandmother a season pass to the front row of The Voice, because she'd definitely win this competition if that could happen.
Everyone in this competition is talented, but Nichole is in her own category. Not only does she have an amazing voice, she also has amazing style. The "Rocker Ballerina," as she's known, can rock a tutu better than Sophia Grace and Rosie and it's this originality that will help her win over voters. And it's pretty clear that she can thank her great-grandmother for her impeccable style — seriously, did you see that hat?! But the style is just the icing on the cake. Nichole is the total package and that's why she'll make it very far in this competition.
Image: Tyler Golden/NBC