What Your Vibrator Says About Your Personality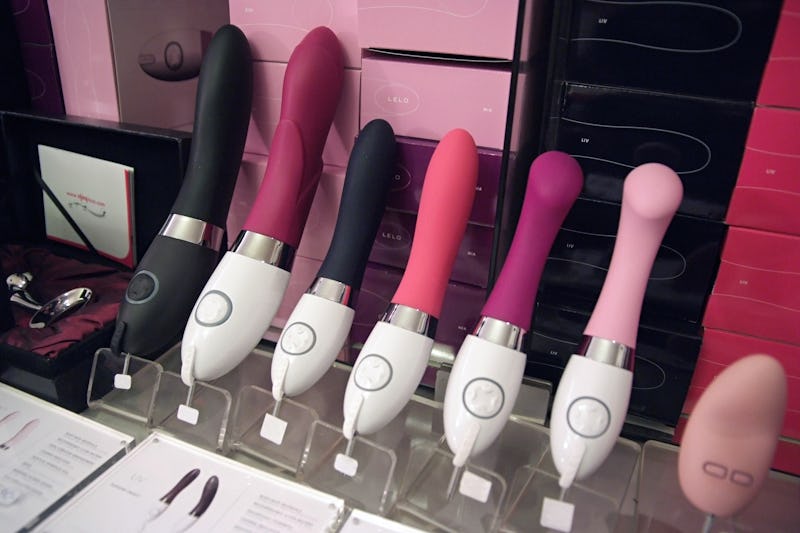 Everyone gets off differently, it's basically science. Just like no two donut holes or snowflakes are the same, no two vaginas are the same. Or clitorises. Or g-spots. You get the picture. Point being that when it comes to rubbing one out, you need to get a vibrator to suit your awesome personality. These days, with so many options to choose from, figuring out how to choose a vibrator is tough. Unless your jam involves the shower or your hand. Anyhoo, gone are the days when all women had to rely on was an electric massager.
These days vibrators come in all shapes, sizes, and styles. It's a veritable vibrator buffet out there! Purple, pink and blue! Penis shaped! Lemon shaped! USB-shaped! There are vibrators out there that can could do things you've never dreamed of. Procuring the correct vibrator is the first step in mastering the art of masturbation. And, from warding off illness to boosting feel-good endorphins, there are tons of reasons why masturbation is the best. Before long, you're going to be a pro. A gold-medal champion of masturbation, if you will. Whether you're a techie or an adventurer, here's your guide to choosing the best vibe for you.
We-Vibe 4 Plus Couples Vibrator, $90, Amazon
Let's right get down and dirty right off the bat; butt play. You're a wild woman. You like to explore the unknown. You were the first one sporting ombre and drinking matcha. The We-Vibe is shaped like a "C" and therefore can stimulate both your vag and your bum hole. Or just one as the case may be. Holla!
Vibratex Rabbit Pearl E, $39, Amazon
You like going with the tried and true. Adventure may be great for some people, but not for you. Why fix what isn't broken? Riiight?!! The classic gal likes a vibe that's big, strong, and phallic. Hence why she should use the old standby the Vibratex Rabbit Pearl vibrator. Ever since it's appearance on Sex and the City, The Rabbs has been the number one best selling vibrator for ladies who like their big penises and fast fingers. It may be a little clunky, but it sure gets the job done.
Club Vibe 2.oh, $77, Amazon
Theoretically you should make time for solo time. But if you're a busy gal and need to finish that report, yet you still want to get off there is a solution. The Club Vibe. Slip this puppy into your panties and you can sit at your desk and get off at the same time. At home of course. I wouldn't advise trying this at work. Unless that's your thing. In which case, use at your own risk and try not to get fired.
Minna Limon, $119, Amazon
Does spontaneity make you quiver in fear? Do to-do-lists make your panties moist? Then you may very well enjoy the cute little Minna Limon, aptly shaped like a lemon. You squeeze the Limon (hello thigh / kegel workout) to control the vibration intensity and you can save the patterns you create to reuse later. The Limon is like your own personal sexual slave! Make the Limon your bitch!
The Crave Duet, $159, Amazon
Technology, my friends, is not just for silly things like iPhones and coffee makers. Believe it or not, even vibrators can get techie. For the lady who always has the latest gadget, the Crave Duet is sleeker, quieter, and charges via USB. And it looks less like a vibrator and more like the latest Apple product. No longer will you have to worry about the TSA find your rattling vibrator or the librarian wondering what you're doing behind that stack of books. The Duet is so quiet you could easily use it without those wafer thin apartment walls giving you away. Viva la masturbation!
Images: Eva K / Wikimedia; We-Vibe; Vibratex; Club Vibe; Minna Life; Crave