American Apparel Uses Fired Employees For Ad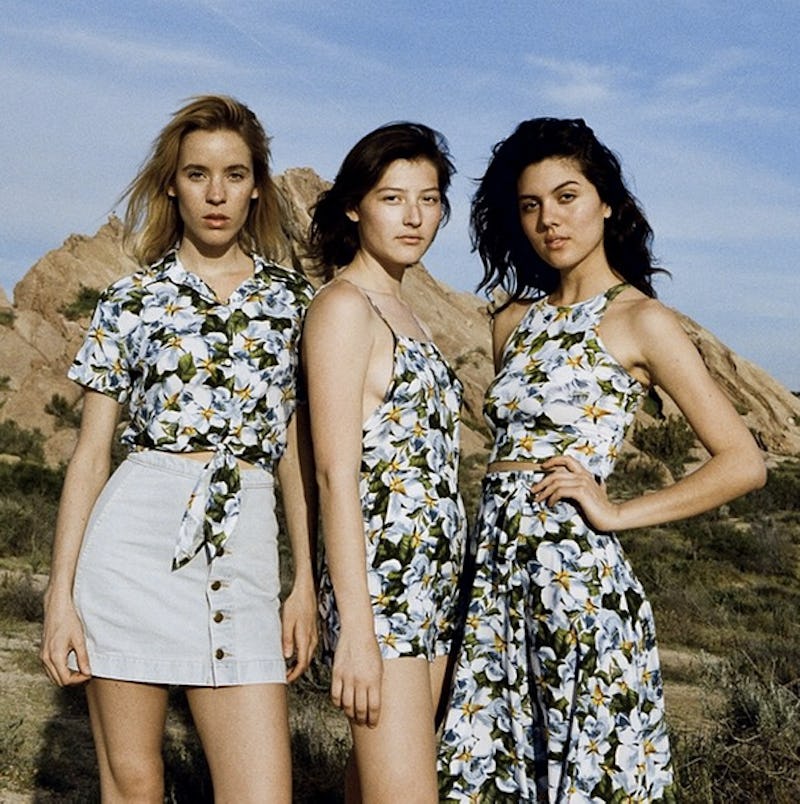 American Apparel is continually making headlines, especially since the firing of its CEO Dov Charney. Under new CEO Paula Schneider, the company is slowly attempting to shift from controversy. However, they haven't escaped the eye of scrutiny just yet. The L.A.-based retailer just launched a new campaign that uses the names and pictures of some of its employees who have been fired.
The campaign is actually one with a pretty solid message. Titled, "Hello Ladies," the advertisement states that "women make up 55 percent of our global workforce," which the company argues is a pretty impressive statistic that isn't often achieved in the "corporate world." Along with the text run images of women working in factories and women in the office. And the message is clearly pushing for a feminist-inspired tone. Nevertheless, the inspiring advertisement was quickly subjected to rebuttal, when a former employee reached out to Refinery29 to break the news that American Apparel was using terminated employees in its photos and listed names.
According to Refinery29, several employees have been laid off at AA in the past several months. Among a slew of employees that were terminated include Joey Ng, who the anonymous source said was responsible for buying the advertisement. Krista Martin, who the source said curated the photos for the advertisement, was also let go.
To make the story more interesting, the source also reported that many of the terminated employees had signed a petition in support of its former CEO, Dov Charney, whose name isn't usually linked to a words that warrant approval. Additionally, many of these employers are working with lawyers about their termination.
Although this is a more subtle controversial case for the L.A.-based brand, it is definitely worth questioning. Nevertheless, plenty of pamphlets often include photos of people who no longer use the services of the businesses. Schools, for example, regularly use students who no longer attend their institution in their advertising. It will be interesting to see how this case of American Apparel pans out.
Images: americanapparelusa/Instagram