Where Is Nelson From 'Full House' Today?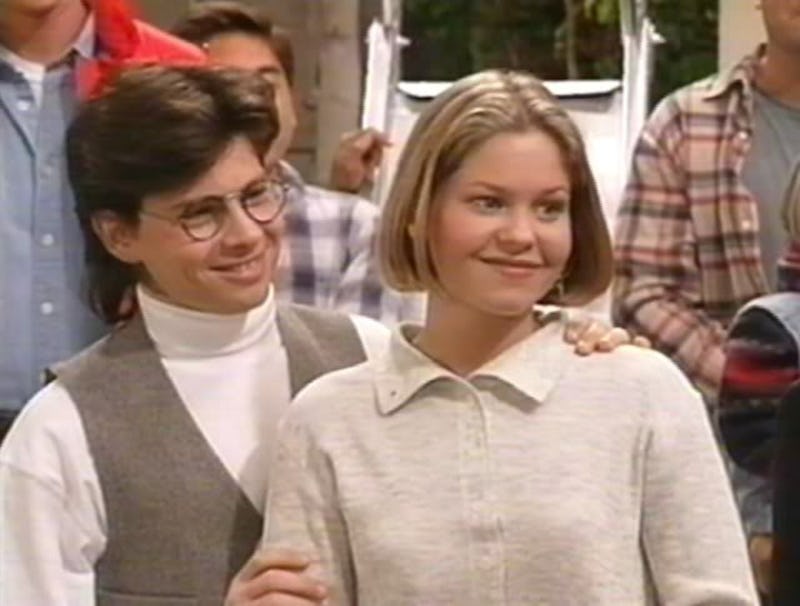 In my mind, there's only one man good enough for DJ Tanner, and that's Steve Hale, aka the voice of Aladdin. Of course, I don't blame DJ for jumping into a new rebound relationship after she and Steve broke up, which she did with Nelson, who was very wealthy and a little more obsessed with DJ than she was with him. Though DJ eventually decided to stay single (and Nelson decided to start going out with Kimmy instead, because why not?), I always wondered what happened to Nelson after he left the Tanner family — did he go on to inherit his parents' company? Did he become the next Silicon Valley superstar? I'll never know, unless the Full House spinoff in the works brings back Nelson as a potential boss and/or love interest. As for the actor who plays Nelson, Jason Marsden, that's something we can figure out.
Marsden portrayed Nelson from 1994 to 1995 and appeared in four very memorable episodes of the series. (#TBT to that intense rivalry between Nelson and Viper.) But what has Marsden been up to since his Full House days? You might be surprised to know that he's actually been quite a big part of your childhood outside of his role on the '90s sitcom, even if you didn't always see his face on your TV screen.
A Goofy Movie (1995)
Ahh, A Goofy Movie — definitely one of the top 10 most charming films to feature talking dogs. Marsden voiced Max, the teenager embarrassed by his "goofy" dad. In 2000 the actor reprised his role as Max in the film's sequel An Extremely Goofy Movie.
Boy Meets World (1994-1995)
Before Eric was revamped as a truly crazy human being and long before Jack came into his life, Marsden played Eric's high school BFF Jason.
Step By Step (1993-1998)
Marsden was super busy in the sitcom circuit. During his time on Full House and Boy Meets World, he played Rich Halke for 53 episodes of Step By Step.
Lots Of Voice Roles
After Step By Step, Marsden turned his attention over to voice acting, where he voiced characters on a ton of your favorite cartoons — and still does to this day. The actor has held guest spots on shows like The Fairly Odd Parents, Invader Zim, Teen Titans, Code Name: Kids Next Door, and MAD. He recently voiced characters on The Legend Of Korra and Beware The Batman.
So what does the former Nelson look like at 40? He's certainly no classic sitcom nerd. Here's him with a beard:
Annnnd here's him without one.
Nelson is all grown up!
Images: ABC; Getty Images (2)