How Similar Is This 'Veronica Mars' Duo?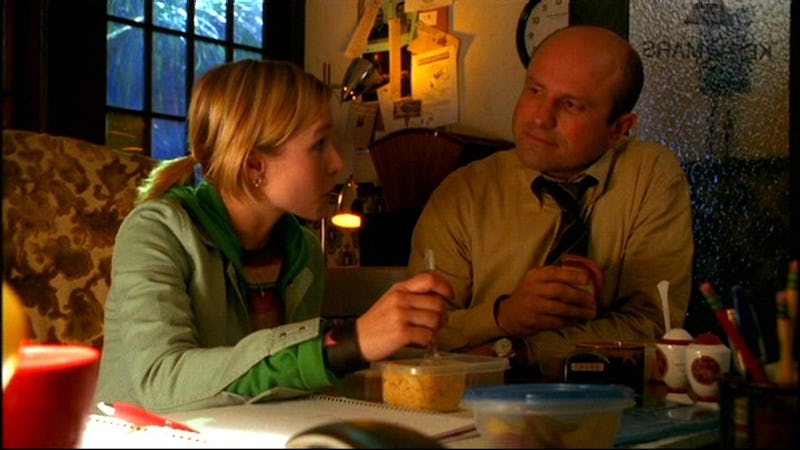 There are a ton of awesome parents on television, but one character to easily crack the top 10 list is Keith Mars of the incredible (and tragically short-lived) modern noir drama Veronica Mars . Keith stood out not only amongst the consistently terrible parents of Neptune (like, say, Aaron Echolls — for obvious, spoiler-y reasons) but also amongst all of the characters on the show in general. Keith was easily a fan-favorite on the series for his quick wit, fierce loyalty, and constant skepticism of all things Neptune, and it's clear that he passed down those traits to his equally as amazing daughter, Veronica.
Though Veronica Mars may have kept viewers engaged with its twisted mysteries, the crux of the show was the relationship between Veronica and Keith. Veronica lost everything — her friends, her popularity status, and even her mother — to stay loyal to her father after he is ostracized for his handling of the Lilly Kane murder investigation.
But, as loyal and loving toward Keith as Veronica is (and, obviously, vice versa) these two aren't exactly each other's clone. For all their similarities, there are some key differences between Keith and Veronica that sometimes creates conflict between these two very beloved characters.
Here's the breakdown of Keith and Veronica, in diagram form:
Image: The CW; Dawn Foster/Bustle