8 Wedding Tips From Monica Geller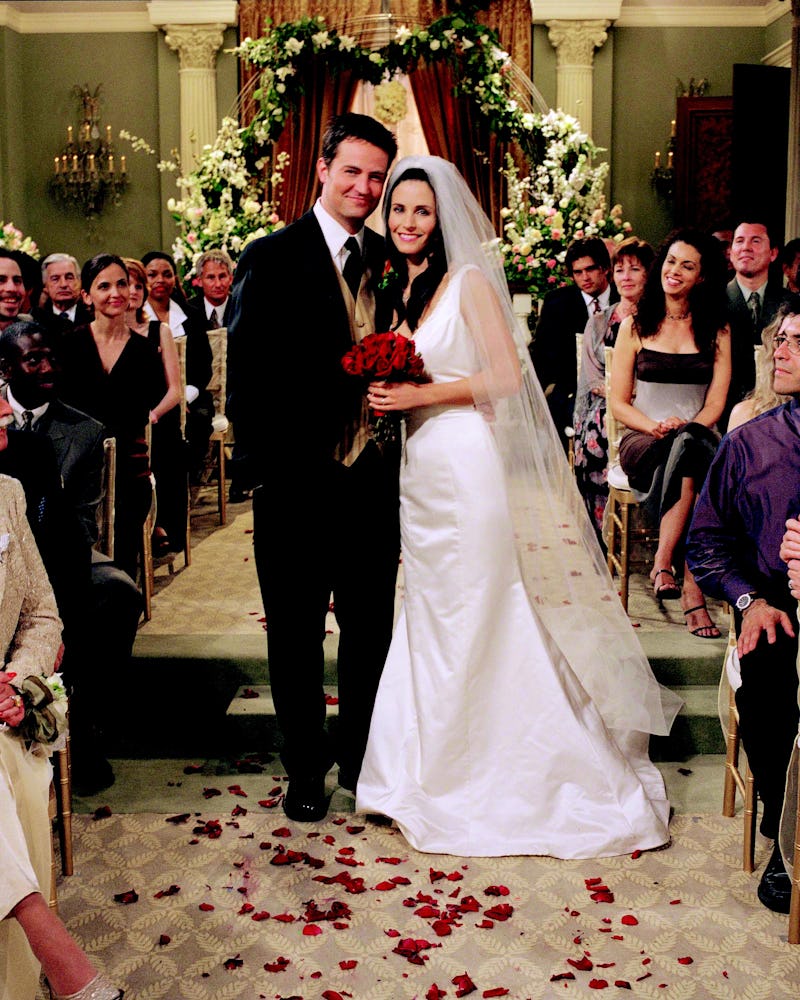 If you're ever in need of wedding planning tips, might I suggest looking to Friends character Monica Geller for advice? Not only did she plan her own wedding to Chandler Bing, but she also was Phoebe's wedding planner with help from her own handy-dandy wedding binder. You know who else could use tips from Monica? Courteney Cox's daughter, Coco Arquette. While chatting with Ellen DeGeneres on The Ellen DeGeneres Show, Cox opened up about her wedding to Johnny McDaid. Apparently, Coco is her mom's wedding planner!
Cox told DeGeneres,
Coco is very excited about the wedding. I was going to hire a wedding planner, but apparently she wants to do it. She's 10, but she wants to do everything. She wants to be the maid of honor, which I think is weird. She wants to be the flower girl, all the bridesmaids. She's very excited about it.
If that isn't adorable enough, not did Coco sing at her dad David Arquette's wedding, but Coco will also sing at Cox and McDaid's wedding in Ireland. Per Cox, her daughter just loves weddings and the planning that comes with it. Hmm... it sounds like Coco and Monica have a lot in common.
With that said, here are eight tips from Monica that Coco might want to consider when planning her mother's wedding.
A Wedding Binder Is A Must
How else can you stay organized and ensure everything is done perfectly?
It's OK To Chill In A Wedding Dress
As long as you don't get a stain on the wedding dress, it's totally fine to drink a beer, eat some popcorn, and watch TV while chilling on the couch.
Don't Let Anyone Steal The Bride's Thunder
This is just a big no-no.
Bossy Isn't Necessarily A Good Thing
It's OK to plan, but trying to control everything will end up in disaster.
Always Use A Whistle When Dress Shopping
Whistles are essential for wedding planning and, let's face it, everyday needs.
Make Sure The Dance Floor Isn't Slippery
Or you won't be able to dance like this.
Don't Forget The Vows
Vows are just as important as everything else, especially when they're this moving.
Make Sure The Day Is Special
This should be every planner's top priority.
Images: NBC; lucy-lamour, lannistertully, seejoanblog, pulledacross/Tumblr; Giphy (2)