7 Ways Gia Helped Transform 'Full House'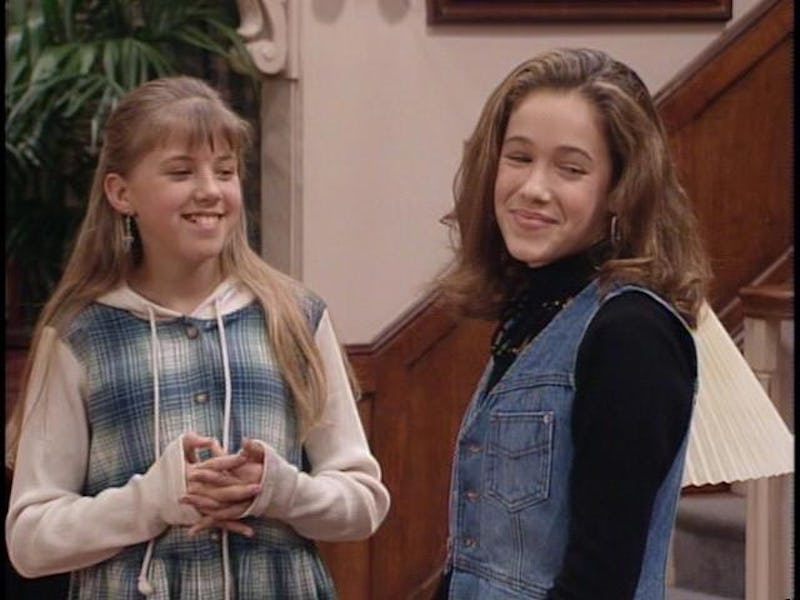 If you're a big Full House fan, then you probably remember Stephanie's troubled friend, Gia Mahan. Even though she was a rebellious young teenager, we couldn't help but like her, just a little bit. She was sassy and she was cool, but she also had her fair share of insecurities. Ultimately, she was someone we could relate to on the show. Where, in the past, Full House was known for its blissfully wholesome family image, Gia shook all that up with her controversy and drama, and gave the show a new kind of edge. And we loved every minute of it.
Even though she was only a minor character, she really affected the overall theme of the show for the last two seasons. While the series still kept teaching us a wonderful new moral each week, the life lessons the show told became less about being called names in school and more about the peer pressure to smoke cigarettes and get in a car with a reckless driver.
While she may have been a bad influence at times, in the end, Gia and Stephanie's friendship turned out to be a really good thing. You might even say, Gia was the Kimmy to Stephanie's DJ. Here's hoping actress Marla Sokoloff makes a special appearance as Gia in Fuller House , because Gia really helped transform the way we see Full House today.
She Challenged Stephanie's Morals
Even though Gia pressured Stephanie at times, it helped her realize what was right and wrong and overall, Steph become a stronger person.
She Gave Danny a New Love Interest
After Gia throws an unsupervised make-out party, Danny meets Gia's mom. Although they get off to a rocky start, they eventually start dating.
She Turned Stephanie Into A Role Model
Although Gia pushed Stephanie into bad situations, the way Stephanie handled herself afterwards became a shining example for Gia. Eventually, Gia quit smoking and started to do better in school.
She Brought Fun To The Show
Gia wasn't all bad. She had some lighthearted moments, too. Like when she, Stephanie, and Kimmy tried to start a band.
She Had an Amazing Sense of Fashion
Can we talk about how cool her crop tops and hoop earrings were back in the day? And she obviously helped revamp Stephanie's image, too. I mean, look at that matching plaid. If that doesn't scream BFF, I don't know what does.
She Said What Was On Her Mind
Sure, she may have been a little snarky at times, but she was real. There was no sugar coating it when it came to Gia, which was refreshing to see.
She Was a Fresh Character
While everyone else grew into the people we always knew they had the potential to be, Gia went through a lot of character development in her short two seasons. It was fascinating to see that process helmed by a character who was so different from the Tanner mold.
Images: ABC (8)