8 Summer Roberts Life Lessons On How To Be A Boss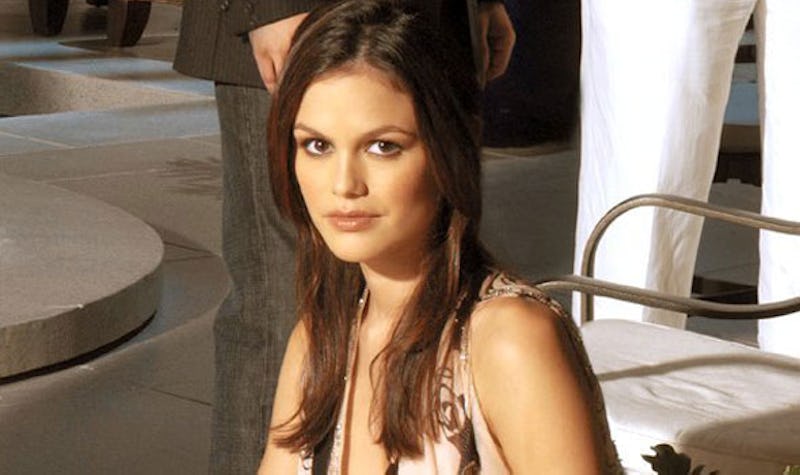 Mix bubbly adorableness, biting sass, and Ivy League smarts in a Valley Girl package and you've got The O.C.'s Summer Roberts. Orange County's leading lady could make any guy swoon with her big eyes and infectious grin, but to catch a Cohen? You need to be exceedingly special to maintain that relationship. Mind you, Summer Roberts wasn't always on point when it comes to romance, of course. Do not get drunk at prom, do not get prematurely engaged to your high school boyfriend, do not break up with someone before they're about to take you to Italy, do not pass go, do not collect $200. But other things, particularly about summoning inner strength and looking at the big picture, are worth channeling.
Because despite Seth's unfaltering obsession with Summer, their relationship wouldn't last for a second if she didn't take charge and stand up for herself every once in a while. And rest assured, the pint-sized powerhouse with no shortage of rage black outs knew how to take charge. She was an absolute role model in that aspect, to the point where we should all be looking to her for strength and guidance.
So if you're struggling to lock it down, look to these quick Summer-inspired tips on how to maintain control in your relationship.
You can't wait around forever for someone
When Seth up and left Summer for a thrilling adventure to Santa Barbara (or Portland, let's be real), he thought his main girl would be idly waiting for him. WRONG. Summer wasn't about to let that negligence slide, and took up with Zach Stevens, the popular and conventional attractive Seth Cohen variant.
Though some viewers resented Zach, and Summer ultimately broke up with him to return to the Cohen Promise Land, the relationship was significant. It was nice for Summer to play the field, and a bold power move on her part.
Uteruses before duderuses
Though things weren't always great between Summer and Anna, especially when they viciously clawed after Seth, I loved their vindictive little alliance after they find out Seth was hooking up with them both. Though it was complex, and never a Summer-and-Marissa friendship, it's sweet that they made an effort to be friends — and even sweeter that they shared a love of The Golden Girls.
Spontaneity puts the zest in a relationship
It feels like so many teen soaps of the late '90s and early 2000s belabored losing one's virginity like it was this whole production. Other times, you just have to take your top off and go for it, which is pretty much how Seth and Summer's first time went down. Though it wasn't picture perfect, it was very Seth-and-Summer: long imagined by him, surprisingly impromptu and cute for her. Hello, sunshine.
Give yourself time and space to grow as a person
Yes, it was a bit cold when Summer shut out Seth after Marissa's death, learning to cope by throwing herself into environmental protests at Brown. But it was also great to see Summer throw herself into a new passion, unlocking her true potential. This wouldn't have happened if she spent every night on the phone with Seth, cooing, "No, you hang up first!"
Always make the extra effort to help out your significant other with the things that seem important to them, silly as they may be
Summer Roberts saved Chrismukkah. I mean...
And likewise, find someone to support your ambitions
Though it pained Summer to leave Seth to work for GEORGE, knowing he had her back made it so much easier to follow her dreams.
In the end, despite all your logic, you have to follow your heart
Even with all Seth's little flaws and quirks, Summer was drawn back in, and, ultimately, that's fine. To deny that inevitability would be to deny oneself.
And, if all else fails, nothing looks hotter than a slow motion entrance.
You got this, girl.
Images: CW (1); Giphy (9)