'Avengers: Age Of Ultron' Opens Big At Box Office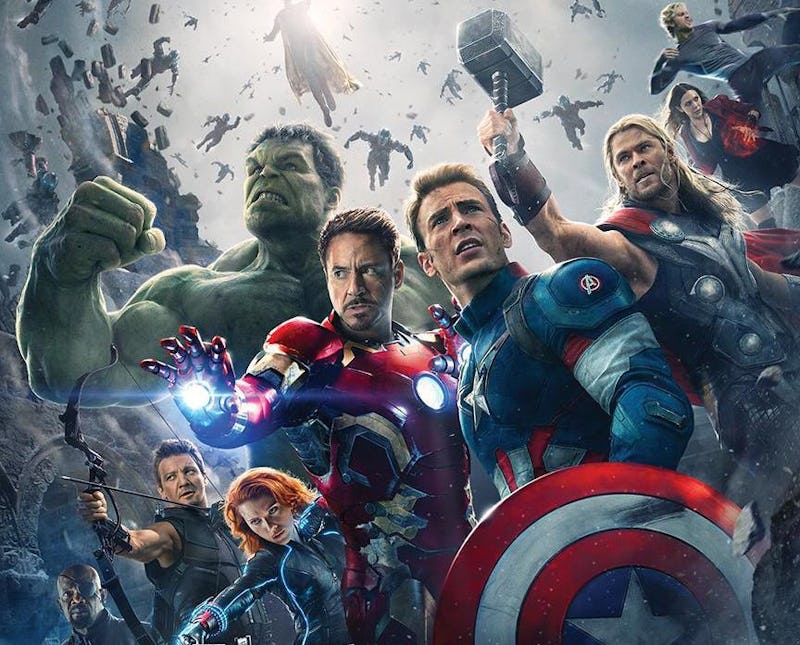 The Avengers assembled in theaters once again, but it looks like people were just a little more excited about it the first time. Despite a monster opening of $187.7 million garnered from 4,276 theaters in North America, The Avengers: Age Of Ultron came up just 9% short of its predecessor's opening weekend. The number was still huge for the franchise and for Marvel as a whole as it was still the second biggest box office opening of all time, besting Iron Man 3 and pushing Harry Potter and the Deathly Hallows Part 2 out of the top three all-time domestic box office opening slots.
So what was it about The Avengers: Age of Ultron that couldn't quite get it to grab that coveted number one slot? According to The Hollywood Reporter, it's possible the problem wasn't the movie at all. The box office numbers could have been slowed down thanks to Manny Pacquiao and Floyd Mayweather's "fight of the century" which is "expected to generate hundreds of millions in revenue." Nevertheless, Marvel Studios is sure to be still riding high with these numbers, especially since they hold all three top spots of the all-time domestic box office numbers for an opening weekend.
So the next question is, will The Avengers: Age Of Ultron end up surpassing The Avengers in terms of total gross, both domestic and international? The movie faces some tough competition coming up with Mad Max: Fury Road on May 15th, Tomorrowland and Melissa McCarthy's Spy on May 22nd, as well as Dwayne Johnson's San Andreas on May 29th. The Reese Witherspoon and Sofia Vergara film Hot Pursuit could also put a dent in the sales on May 8th. But for the time being it doesn't look like anything is really going to stop the juggernauts that are The Avengers and Marvel Studios anytime soon.
Images: Marvel Studios