Kandi's the 'RHOA' To Get Emotional On the Reunion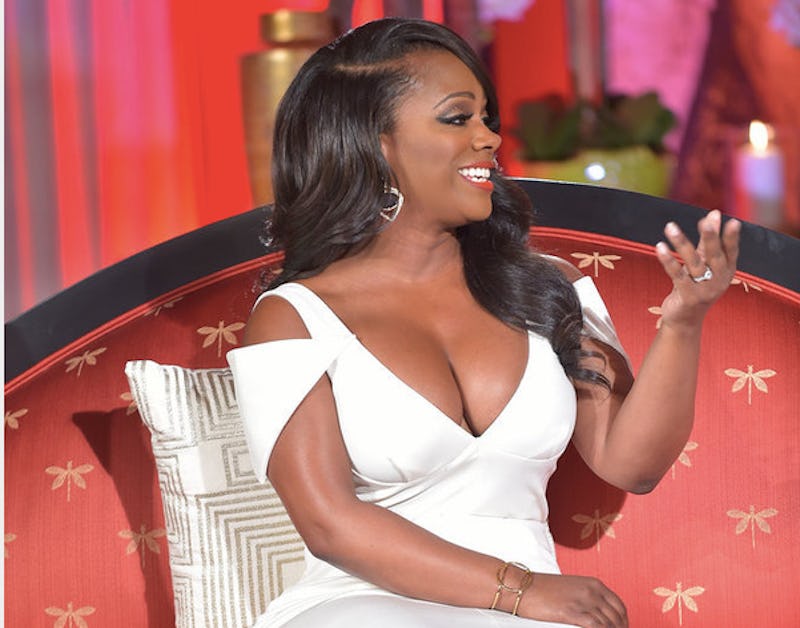 Every Housewives reunion has its own emotional breakthrough, but it sometimes comes from a surprising place. And it was one of those surprises to see Kandi Burruss get emotional on the Real Housewives of Atlanta reunion. I'm surprised that she was the one, especially since she has seemed pretty distant and disinterested in the drama of the season so far, mostly because her marriage has been in jeopardy and the failure and mismanagement of her musical tour. But she made the time for the reunion, and she's more than willing to stand up for herself against accusations that she's not a good friend. Because Kandi is a ride or die kinda lady, as we've seen seen with her devotion to her staff, her family, and the RHOA she's friends with.
Phaedra is still insulted that Cynthia heard about the whole Apollo situation and gossiped about it before coming to her and talk about her, and seems to have the same attitude about Kandi, throwing her in even though Kandi claims that she never did anything but support Phaedra whenever she had the time or someone brought something up. She was also insulted at the accusation that all she cares about is money, because what she really cared about was having to fire her devoted staff and losing the opportunity to travel the country with her show.
While Phaedra tried to claim that they're still good, it doesn't seem like Kandi is taking it the same way. When Andy asked her which Real Housewives of Atlanta "team" she would want to be on, instead of giving Phaedra the satisfaction of saying that she chooses her, she refused to pick. While that might continue Phaeadra's assumption that Kandi only cares about herself, but I think that Kandi proved that she genuinely doesn't care about the territorial battles between the ladies. And somehow it's that refusal to play the game that ends up with Kandi getting her second spinoff.
Image: Moses Robinson/Bravo