'Charm'er Cameran Gets Real In McD's Drive-Thru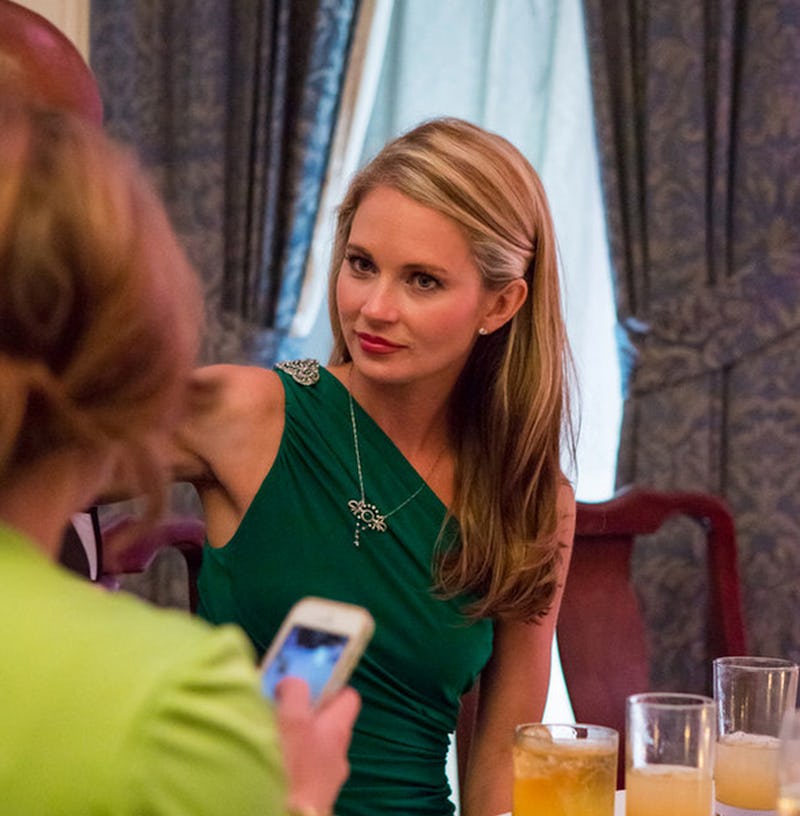 Wow, has it already been seven days since we saw Craig tell Patricia's gator dinner guests that Shep and Whitney would be joining him on a weekend jaunt to his hometown? Where does the time go? Were we ever so young? Is time a flat dressing drink? On this Monday's Southern Charm, the three Charming bros headed north and spent a few days with Craig's family in Delaware. Alas, an elephant loomed over the vaycay: Craig had just lost his job. His cast mates thought it might be better in the long run if he came clean about the job sitch and the barfly sitch right out the gate, but Craig didn't want to tell his mom and dad about any of it. Craig wasn't ready to tell his parents his ex-boss brought down the hammer. He didn't want to spend his hometown visit dealing with real-life stuff.
Craig's plan: Avoid spilling the beans to his parents for as long as possible. Whitney's (and Patricia's) plan: Unscrew the lid and give the jar of beans a gentle nudge. Cameran's plan: Before the Delaware trip, take Craig to McDonald's for french fries and a heart-to-heart.
Cameran is the best.
On the way to lunch one afternoon, Craig broke the "parting ways" news to Cameran. Cameran totally read "parting ways" = "fired," but she did not call shenanigans at that moment. She didn't kick him while he was down. The Real World: San Diego alumnus listened, tossed a few jokes his way, asked not-too-probing of questions, suggested he find a job with a more structured schedule, and told him she was taking him to McDonald's.
Greasy fast food is always a terrific pick-me-up. Cameran gets it. CAMERAN IS THE BEST.
And then, it happened: As she pulled up to the McD's drive-thru, Craig revealed he forgot to bring his wallet. OH, CRAIG. Once again, Cameran didn't kick him while he was down. She could've shrugged, said "TOUGH NOOGIES, TURD," and cancelled his order, but she did nothing of the sort. Instead, she rolled her eyes, teased him for being a mess, and agreed to spot him a few bucks. She stopped being polite and started getting meal. The Meal World: Charleston.
CAMERAN = THE BEST.
The moral of the story: If you forgot to grab your wallet before you left your house because you were too busy squeezing Visine drops into your tired peepers, Cameran's got you. Yeah, she'll give you crap for it, but she'll pay for your Mickey D's order. Cameran's a pal, through and through.
Image: Paul Cheney/Bravo