This New App Will Make Your Sex Life Better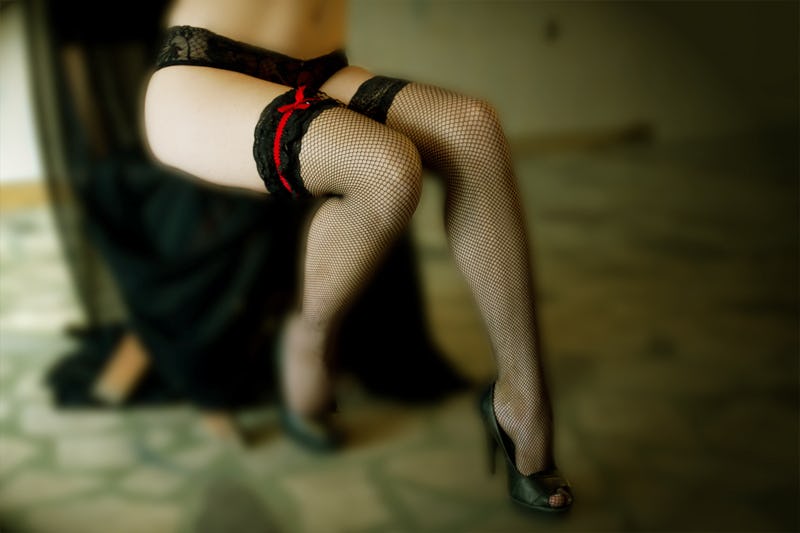 Do you want to talk to your partner about sprucing up your sex life but don't quite know how to approach the conversation? Luckily, there's an app for that being released later this year called PlsPlsMe, an app that will help make your sex life better. How does it work? Simple: It allows you to open up conversations with your partner about things you might otherwise have trouble talking about. Communication is key for good sex, after all.
When you first open up the app, you're asked to take a sexual profile quiz that asks you about your preferences, what turns you on, and most importantly, what you want to explore. When you finish the quiz, your partner is only shown answers for things you both indicated you were into, thus bridging a communication gap without potential embarrassment or a conversation you might not know how to have.
PlsPlsMe was created based off the 2015 Sexual Exploration in America survey, which found that most Americans wish people were more open-minded about sexual exploration. Interestingly, though, at least 30 percent of Americans said they also had a hard time talking to their partners about their sexual desires. This gave the app's creator, Graceanne Bennet, the idea to create a sex survey on an app, because phones, according to her, are our most intimate devices.
One really cool thing about this app seems to be that it won't only help you to discover your partners sexual interests, but also your own. Sometimes, people don't even realize they'd be interested in exploring something until the option is presented, either by a partner or another source.
While there are other apps that deal with sexuality and sex — including Whiplr, which allows you to find kinky people nearby, and Dirty Truth or Dare, which is a sexy and oftentimes kinky version of the middle school game — this one is the first of its kind. It allows you to better understand yourself and then connects you to a partner.
The app is still in beta right now, but when it finally launches, it'll be worth looking to see how extensive the questionaire is and whether or not it includes kinks that aren't popularized in the mainstream media — I'm thinking things like humiliation, exhibitionism, or adult-baby play. It'll also be interesting to see if if accommodates to non-heterosexual couples in a specific way, or if the app is super heteronormative and/or something that doesn't use pronouns or ask gender specific questions (which seems unlikely from the pictures of men and women on the website).
If you're interested in the app, the best way to access it is to request an invite so you can sign up right when it's released. I know I did!
Images: Lorando Labbe - Fotografo/Flickr; PlsPlsMe (2)