The Colorescience Brand Revival Is Suntoppable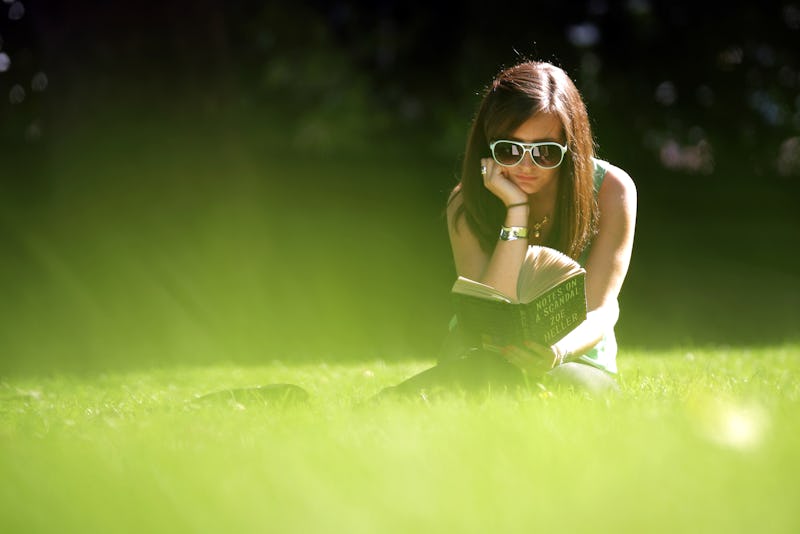 Call it a comeback, LL Cool J style! Colorscience is launching the Sunstoppable program in order to educate people about how to properly treat skin in relation to the sun. If you haven't heard, Colorescience is an all-in-one luxe brand that mashes up skincare, suncare, and color products, which are essential elements of good, multi-tasking cosmetics that nurture and protect. I'm pumped that the brand is being revived in a fresh way that doesn't involve pretty packaging or a celeb-studded ad campaign.
So it's way deeper than a "We're back and better than ever with pretty visuals" re-launch.
I had all but forgotten about this brand in recent years, but I am stoked that's mounting a return to prominence, and with what amounts to a suncare clinic. Skin cancer remains a credible threat, but we can't (and shouldn't) completely avoid sun exposure, since we need the sun to thrive and live, both physically and psychologically. So these informative initiatives are hyper crucial in order to minimize risk.
The Sunstoppable program is happening in conjunction with a laser focus on protection today for better skin tomorrow. When it comes to skin, you can never, ever start caring for it too early.
A main goal of Sunstoppable is to help young people develop good skin habits and carry them throughout their lifetime, eventually passing them on to friends, daughters, relatives, and more. Starting a solid regimen and doing so early is very important, since it becomes a habit and thus ingrained.
Colorescience has mapped out what looks like an effective strategy and the 411 is pretty cool.
1. The Program And The Products
The brand will launch a physician advisory council, year-round educational initiatives, and charitable partnerships with the Women's Dermatologic Society and The Skin Cancer Foundation. It's common knowledge that the UV rays of the sun can cause wrinkles, spots, and cancer. The program and products work in concert to teach people that protection is key!
2. Knowledge Is Power
Colorescience really is all about starting early. The partnership with The Women's Dermatologic Society aims to teach kids about sun-proofing their young skin during recess and daily outdoor activities via the "Time Out, Protect Your Skin" program. Bet you never thought about this protective stuff while running and playing as a kid!
The brand and the WDS also planted six Crape Myrtle Trees at a California elementary school, which will provide shade from the sun during recess. Pretty simple, brilliant, and environmentally sound, huh?
3. Sweet Charity
The brand will donate funds from the Sunforgettable Mineral Sunscreen Brushes to education programs. There's also the Skin Cancer Foundation partnership, which will aim to increase awareness. The Sunforgettable range is a prestige suncare range that provides skincare benefits and blends with your complexion.
You don't have to avoid the sun, people. You just have to respect it and your skin.
Images: Getty (2); Sunstoppable (2)