Taylor Releases 2 More Photos From "Bad Blood"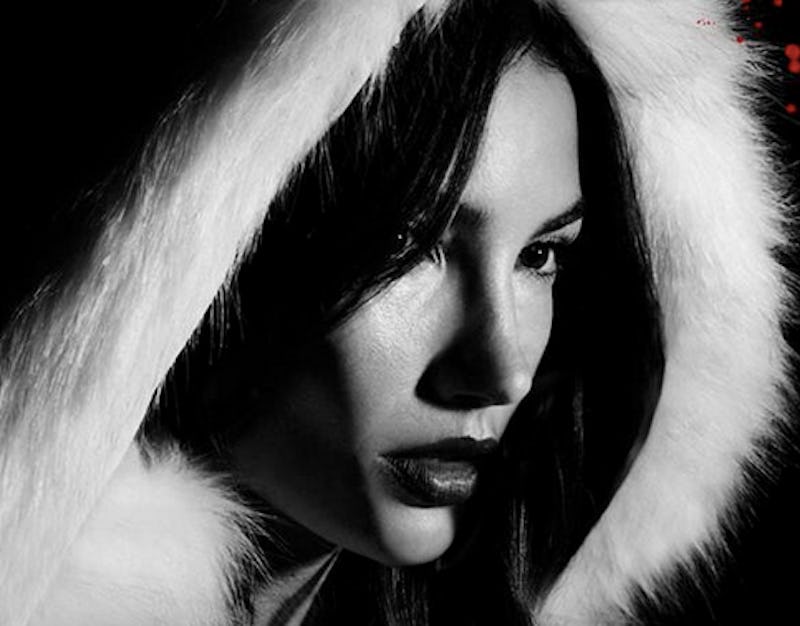 Have I mentioned yet today that Taylor Swift is an evil mastermind who will one day take over the world? The girl basically knows exactly what her fans want from her, and she has the process of withholding that, and then giving it to us, down to a science. Just look at the way she's been promoting the music video for her song "Bad Blood", from 1989. The video doesn't come out until May 17, which is still a whole week away at this point, but she's been teasing its release in the most genius way possible: by treating it like a movie and trickling out posters introducing its characters one by one via Twitter. The first one she released was of herself, as a character named "Catastrophe", staring straight into the camera, with the Sin City-esque image using only the colors black, white, and red, for maximum pop. I loved it.
And I love the new posters she's released even more! Because this is Swift we're talking about, of course the other characters filling out the cast are a group of pretty badass female celebrities, and also her friends. (Hey, the chick knows who she likes to work with and sticks with that — the video is directed by Joseph Kahn, who also directed her extremely-well-received video for "Blank Space".) The second poster (first that isn't of Swift herself) features Lily Aldridge, a model who's all over Swift's Instagram, and in this video will be playing a character named Frostbyte. And based on this photo, I'd advise you not to mess with her:
Ugh. I love it. So smart. All I want to do is watch the video right now, so this campaign is working like gangbusters. And just a few minutes ago, Swift released a third poster hyping the video, this one featuring Zendaya, who'll be portraying a character named Cut-Throat.
Oh man. This is all too exciting, and if I'm gonna wait another week for this video to arrive, there better be many more posters revealed in the next seven days. Maybe Jaime King as Calamity or Lorde as Hellcat?? Fingers couldn't be more crossed.