Amber Portwood Released Early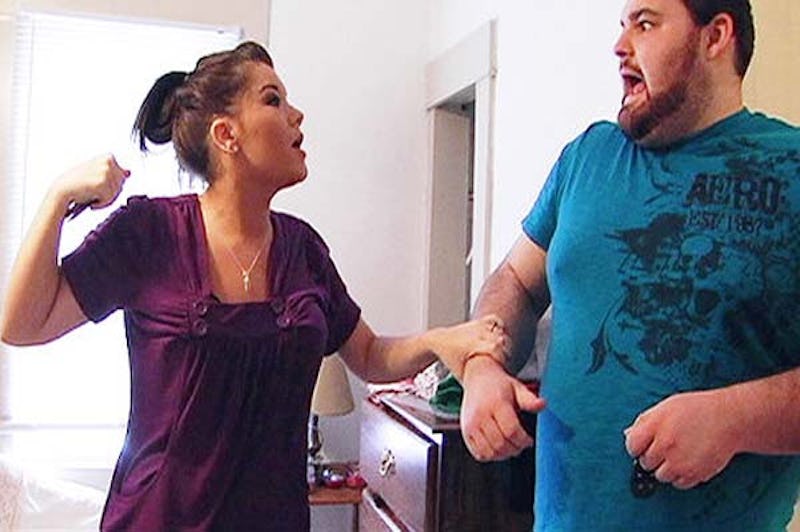 So, somehow, Amber Portwood was released from prison nearly four years early today. Have prison officials have ever actually watched an episode of Teen Mom when Portwood was a cast member? I feel like they haven't.
Anyway: According to Us Weekly, Portwood was photographed leaving the Rockville Correctional Facility in Rockville, Indiana today, after serving just over a year of her five year sentence. She was wearing a shirt that read "breaking free from addiction," which she gladly showcased to photographers who were, of course, stationed outside the prison awaiting her release.
Portwood began her prison sentence in June 2012, after being arrested in December 2011 for drug-related charges. If you've ever watched an episode of Teen Mom, however, you'll know very well that Portwood had multiple run-ins with the law before that, and was even arrested for domestic violence toward her partner, Gary Shirley. In a few particularly hard-to-watch episodes of the series, Portwood is seen getting physically violent with Shirley.
According to TMZ, Portwood was granted early release for "good behavior, time served and the fact that she completed two unspecified prison courses while serving her time," and, apparently, the first thing she wants to do now as a free woman is "go get something good to eat."
At least she didn't say a reality show.
Image: MTV