How Did Britt Robertson & Dylan O'Brien Meet?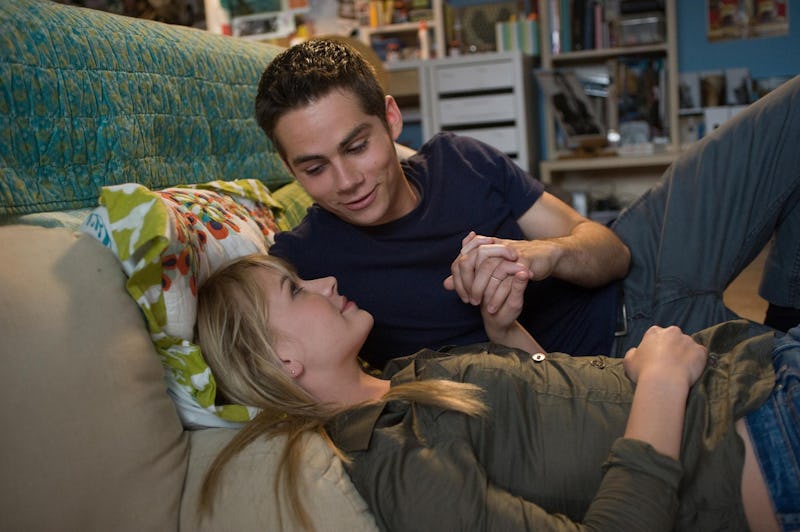 If you're a fan of Teen Wolf and The Secret Circle, then you're probably a fan of Britt Robertson and Dylan O'Brien's relationship. That's right, these two major stars of both the small and big screen are a real-life couple. Not only are they making most everyone jealous with their adorableness, but Robertson and O'Brien are giving others relationship goals. Like me, if you had no idea these two were dating, well, let me educate you about how they first met.
In 2012, Robertson and O'Brien starred in The First Time, a romantic comedy about two high schoolers who fall in love over one weekend (yeah, because that always happens IRL, no matter your age). Anyways, it looks like the two fell for one another while filming and have been inseparable ever since — after all, it's been three years since their first meeting and the two are over the moon for one another.
Based on their many photos together, there's no doubt Robertson and O'Brien are one cute couple. Basically, they prove that anyone can fall in love while working together. Plus, it also goes to show you that, as many celebrity couples before them, there's a good chance a love connection might happen when starring in a movie or TV show together.
Now, let's check out some cute pics of Robertson and O'Brien showing just how perfect they are together.
That Time Dylan Made A Funny Face
That Time They Had Some Chips & Salsa
That Time They Took A Selfie
That Time They Made Everyone Jealous
That Time They Were Goofy & Cute All At Once
Relationship goals, people.
Images: Destination Films; Getty Images