18 Times Kathryn's Outfits Ruled 'Southern Charm'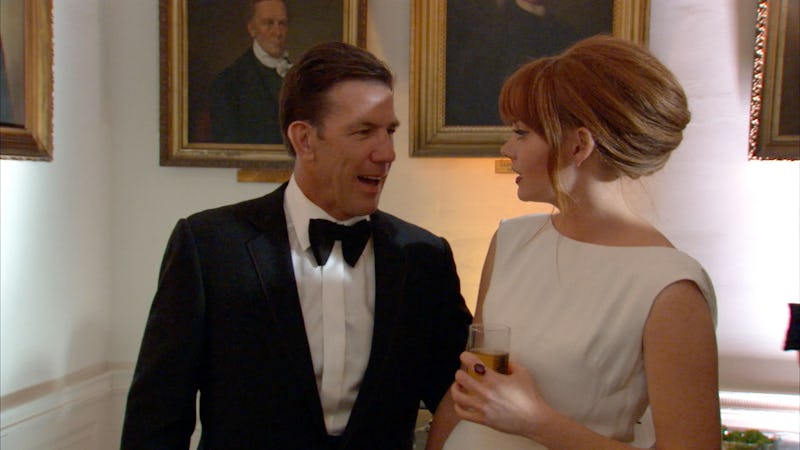 Sometimes southern charm isn't so sweet. Bravo's hit TV show Southern Charm shows off some of Charleston's sassiest Southern singles. One debutant stands out among the rest, however, for her killer fashion sense. Kathryn Calhoun Dennis is one of the major players on the tv show, and I just can't get enough of her outfits. From simply casual to all out showstopper, this Southern belle knows how to bring it.
Southern Charm premiered in March 2014, and has been filling us with Southern scandals ever since. The show follows a handful of well-to-do Southern singles as their pursue their personal and professional lives all while maintaining their family name. However, not everything is sunshine and rainbows for the cast. This show gets feisty, and cast members are not afraid to speak their mind. In a recent episode, our beloved Kathryn goes toe-to-toe with cast mate Whitney Suder-Smith and things got HEATED.
When she isn't duking it out with other cast mates, Dennis is keeping a strong Instagram game. Her fashion choices are insane both on and off screen. This Southern belle constantly is showing us beautiful looks — all while showing off her spectacular life. From babies to photo shoots to killer high heels, Kathryn Dennis' Instagram is one to beat.
1. Elegant In White
2. Channeling Bridget Bardot
3. Ready For The Debutant Ball
4. Black And White
5. Pink Is The New Black
6. Camping Chic
7. Southern Casual
8. Social Extravaganza
9. Hair Envy
10. Vibrant Yellow
11. Fishtails And Stripes
12. Blue Lace
13. Pink For Wednesdays
14. Light Blue Sparkle
15. Southern Nights
16. Cowboy Boots
17. White Fringe
18. Derby Hats
Image: Bravo