Mark Cuban Invests Plenty Outside Of 'Shark Tank'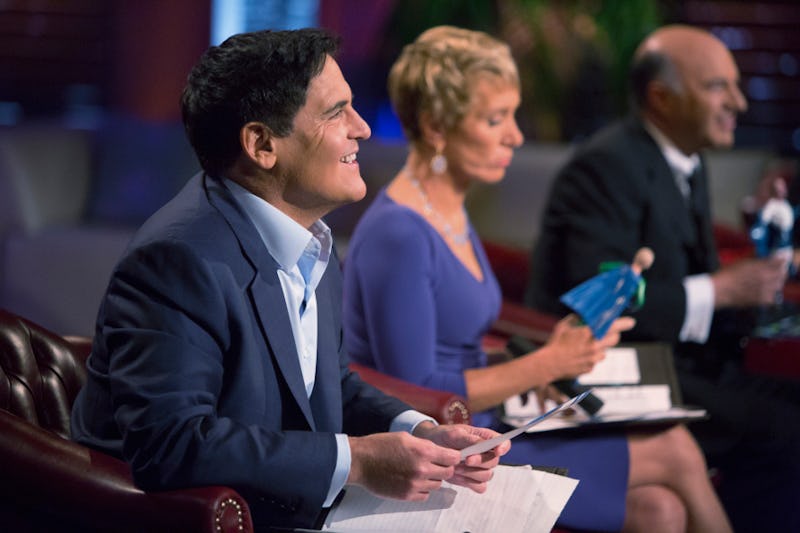 Billionaires always seem to put their money behind the right people and the right ideas, don't they? While most real economic advisors would probably recommend against taking reality shows as financial advice, I'm curious as to what investments Mark Cuban makes outside of Shark Tank . Cuban is the newest Shark to jump into the Tank, and like the other members of the panel, has developed a TV-ready persona: he's quick to go out, is always impressed by salesmen willing to sell door-to-door, and business owners love mentioning his NBA team, the Dallas Mavericks, in the hopes of getting his attention (note how much the team colors blue and white shows up in samples handed to Mark, and his resulting smirk every time). But that just scratches the surface of all the things he has invested in outside of the show, because Cuban's interests don't begin and end with the Dallas Mavericks — he worked in many other fields before Shark Tank.
For example, as stated in his ABC bio, Cuban is the owner of the Landmark Theater chain and the film studio Magnolia Pictures, and is credited for helping to pioneer the "day-and-date" model of film distribution, when films are simultaneously released on VOD and in theaters.
Cuban has always had his hands full with all different types of businesses. It took buying a sports team for him to become famous, but that was long after he'd made his fortune ten times over. According to Forbes, Cuban became a billionaire by "selling video portal Broadcast.com to Yahoo for $5.7 billion in 1999." That gave him the capital to purchase the Mavs with his business partner Todd Wagner. But the tech sector is still a major area of expertise for the guy, given how many small technology companies he's invested in.
In terms of smaller companies that are Shark Tank-esque in their concept, Cuban has a whole separate website devoted to his many holdings of small, independent companies. One particular interest of his is new technology companies. StatSocial aggregates data from social media sites and turns it into data that can be used for advertising purposes. And Cuban is an investor in Dropbox, a way for people to easily share and store files. There's also CommitChange, a way to connect nonprofits with clients that's using the internet rather than old-school fundraising measures. Again, these companies are all about taking an industry and innovating it: that's the through line that connects all of Cuban's investments.
Cuban is a passionate guy. He often opts out of Shark Tank deals that he feels he won't have enough expertise or passion about, even if the company seems perfect for him. He's turned down many a pitch that tried to pander too much to his love of basketball or that doesn't offer an avenue to innovate. Basically, Mark Cuban chases the opportunity to totally change a business. So if you're looking to have him invest in your company, on or off Shark Tank, keep that in mind.
Images: Michael Desmond/ABC; Giphy (2)