New 'True Detective' Trailer Reveals Big Clues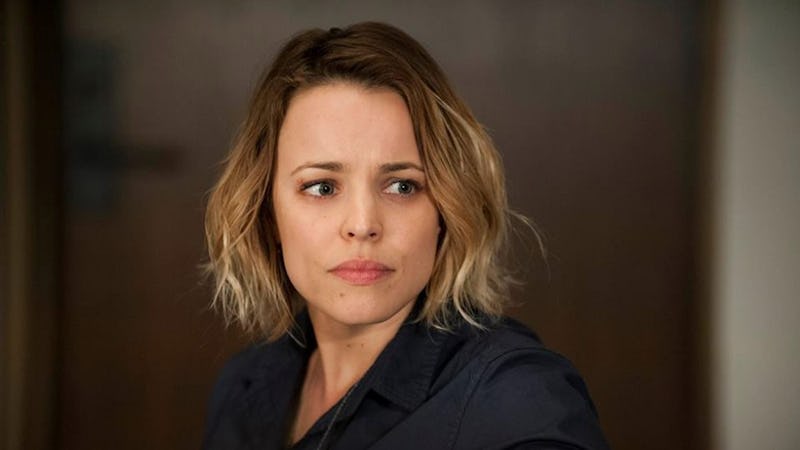 After seemingly endless months of waiting, we were finally given our first sneak peak at True Detective Season 2 a few weeks ago, and everyone went crazy. However, the first trailer didn't offer too much of an insight into what the new season will hold in store, given that music was playing over the entirety of the clip, leaving us to simply guess at what might be happening and hope for a more in-depth teaser soon. Thankfully, our prayers have been answered and we now have a new True Detective Season 2 trailer, this time complete with some actual dialogue. Yippee!
While True Detective won't be back on our screens for another month, I have to say HBO is doing a fantastic job at building excitement and suspense ahead of the premiere. While the new preview doesn't reveal too many specifics (that's what the show is for, of course), it does do the job of getting your heart pounding and giving you a general idea of the intense forces of good and evil we'll be contending with this time around. It's going to be intense, terrifying and really, really good.
After watching the new trailer, here are a few things we do know for sure.
A Girl Has Gone Missing...
We learn via Ari's (Rachel McAdams) voiceover that a woman is missing, and she seems to be on a mission to figure out exactly what happened. Whether or not she will — and who will stop her along the way — will no doubt be an interesting part of her journey.
... And No One Besides Ari Seems To Care.
For some reason, because the missing woman is "poisoned" inside, "no one seems to care", presumably about the fact that she's missing and that something really awful may have befallen her. Ari cares, though, and she's going to figure out what happened, no matter what.
"Sometimes Your Worst Self Is Your Best Self."
This is what clear bad guy Frank (Vince Vaughn) says, indicating that he knows whatever he's up to is pretty messed up and he doesn't actually care. That saying could mean something totally different for Ray (Colin Farrell), who seems to be in some amount of inner turmoil over the idea.
Ray Is In Over His Head
Given the state of his bruised and cut hands, it seems Ray has seen a bit of trouble, and from the first trailer (in which he donned brass knuckles before meaning an enemy), I think it's safe to assume he's on the giving end of things. There's a darkness about him, however, that seems to convey that instead of just being evil because he can be, Ray is involved in something he never meant to be, and this could be bad.
Paul Is "Not Himself" These Days
Paul (Taylor Kitsch) is a police officer who also seems to be in some turmoil, as he says in voiceover that he doesn't feel like himself lately and "this isn't [him] doing this". Doing what? Well, we'll have to wait until the first episode to see, but he doesn't look like he's on the right side of the law, I don't think.
Time Is Of The Essence
Something really bad is going to happen if the bad guys aren't stopped, and stopped soon. Ari seems to be on her own in this quest (seriously, where is homegirl's back up?), but I don't know, I believe in her. I think she can do it. She has to.
It's Still Too Long Until Season 2 Premieres
You feel me? I can't wait!
Watch the trailer for yourself below and try not to freak out.
Images: HBO