8 Love Letters Written By Famous Women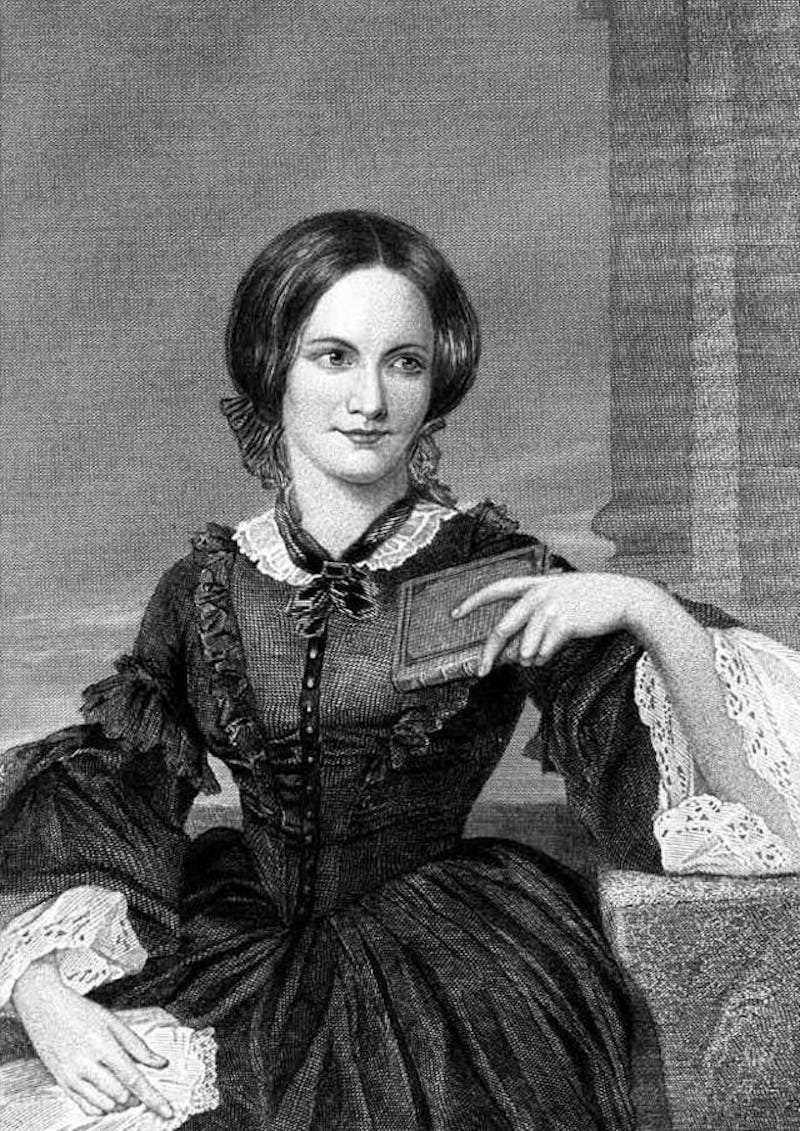 According to a 2015 poll, the most romantic love letter of all time was penned by musician Johnny Cash, who wrote that his wife, June Carter Cash, was "the object of my desire, the #1 Earthly reason for my existence". Other famous writers of notably squishy correspondence include Winston Churchill, Beethoven, Mozart, Sir Walter Raleigh, Oscar Wilde, Liszt, Oliver Cromwell, and nearly every male member of the Western literary canon, from Keats to Joyce to Kafka. But what of the love letters of famous and accomplished women? Where are they?
Though they get less attention than love letters written by men, the steamy letters of celebrated women definitely exist — and sometimes, due to double standards of their eras, they got their acclaimed authors in hot water. After the death of her husband and lab partner Pierre, Marie Curie embarked on an affair with young scientist Paul Langevin — until his wife paid a burglar to steal Curie's letters to Langevin from the pair's love nest. The disgruntled wife had the letters published in a tabloid, and the ensuing scandal caused two duels and nearly made the Swedish Academy forbid Curie from coming to Stockholm in person to accept her second Nobel Prize. (She turned up anyway, on the advice of Albert Einstein.)
The love letters of history's famous women are just as sad, passionate, unrequited, and sizzling as those produced by their male counterparts — so much so that they just may inspire you to take up your own pen (or keyboard). And these love letters do more than just give us a snapshot of some historically important relationships — they also show us that even though the 8 women below populated our high school history textbooks, they definitely didn't lead boring, black-and-white lives.
1. Abigail Adams To John Adams
Abigail Adams was the wife of John Adams, a Founding Father who became the second President of the United States of America. They had a spirited correspondence throughout their marriage — including a famous argument about women's rights, which Abigail supported and John didn't. Despite those problems, they clearly adored one another — as you can see from this excerpt from Abagail's December 1782 letter to John .
...should I draw you the picture of my heart it would be what I hope you would still love though it contained nothing new. The early possession you obtained there, and the absolute power you have obtained over it, leaves not the smallest space unoccupied.
2. Charlotte Bronte To Professor Constantin Heger
Poor Charlotte Bronte, author of Jane Eyre, carried a torch for a much older man — Professor Constantin Heger, who had taught French literature to her and her sister Emily at a school in Brussels. After Heger return to England, Bronte wrote to him constantly (and often desperately), but it's clear that he didn't think much of the famous writer's love — of the four letters from Bronte to Heger that are still in existence, three were torn up, and later mended with thread and paper strips (including the January 1845 letter excerpted below).
Monsieur, the poor have not need of much to sustain them — they ask only for the crumbs that fall from the rich man's table. But if they are refused the crumbs they die of hunger. Nor do I, either, need much affection from those I love. I should not know what to do with a friendship entire and complete — I am not used to it. But you showed me of yore a little interest, when I was your pupil in Brussels, and I hold on to the maintenance of that little interest — I hold on to it as I would hold on to life.
3. Elizabeth Barrett Browning To Robert Browning
The love story between Elizabeth Barrett Browning and her husband, the famous poet Robert Browning, is both seriously sweet and profoundly tragic. Elizabeth and Robert wed in secret; Elizabeth was then disowned by her strict religious family, which forced the couple to live in exile in Italy until Elizabeth's early death in 1861. But the couple adored each other, and their many love letters and poems —including an entire volume of Elizabeth's poetry, Sonnets From The Portuguese , which was supposedly written for Robert — are lasting testimony to their devotion.
And now listen to me in turn. You have touched me more profoundly than I thought even you could have touched me — my heart was full when you came here today. Henceforward I am yours for everything....
4. Juliette Drouet To Victor Hugo
In the mid-1800s, Drouet was an actress and courtesan, and regarded as one of the most beautiful women in Paris. When she met writer Victor Hugo, however, she left her career on the stage (and elsewhere) and devoted her life to being his mistress, following him during his exile to the Channel Islands and writing him over 20,000 love letters, like this 1835 letter excerpted below — often leaving them in the hollow of a chestnut tree for Hugo to find.
If only I were a clever woman, I could describe to you my gorgeous bird, how you unite in yourself the beauties of form, plumage, and song!I would tell you that you are the greatest marvel of all ages, and I should only be speaking the simple truth. But to put all this into suitable words, my superb one, I should require a voice far more harmonious than that which is bestowed upon my species — for I am the humble owl that you mocked at only lately, therefore, it cannot be.You are not only the solar spectrum with the seven luminous colors, but the sun himself, that illumines, warms, and revivifies! This is what you are, and I am the lowly woman that adores you.
5. Héloïse d'Argenteuil To Peter Abélard
This was the scandalous love affair of the Middle Ages. Heloise was a young and brilliant noblewoman in 10th century France who fell madly in love with her teacher, the famous scholar and philosopher Peter Abelard. The couple embarked on an affair, secretly married and had a child (called Astrolabe, hilariously enough). But the pair were eventually discovered — Abelard placed Heloise in a convent for her own safety, where she lived as a nun for the remainder of her life, but her family caught up to Peter...and castrated him.
I have your picture in my room. I never pass by it without stopping to look at it; and yet when you were present with me, I scare ever cast my eyes upon it. If a picture which is but a mute representation of an object can give such pleasure, what cannot letters inspire? They have souls, they can speak, they have in them all that force which expresses the transport of the heart; they have all the fire of our passions....
6. Katherine Mansfield To John Middleton Murry
Katherine Mansfield is famous for her modernist short stories, but her love affair with second husband John Middleton Murry also produced some inspiring letters (like the 1917 one excerpted below). Their relationship was tumultuous; Mansfield also had a female partner, Ida Baker, and she and Murry broke up and got back together several times before she died of tuberculosis in 1923, at the age of 34. But after her death, Murry edited her work.
Last night, there was a moment before you got into bed. You stood, quite naked, bending forward a little, talking. It was only for an instant. I saw you — I loved you so, loved your body with such tenderness. Ah, my dear!
And I am not thinking of *passion*. No, of that other thing that makes me feel that every inch of you is so precious to me — your soft shoulders — your creamy warm skin, your ears cold like shells are cold — your long legs and your feet that I love to clasp with my feet — the feeling of your belly — and your thin young back. Just below that bone that sticks out at the back of your neck you have a little mole.
It is partly because we are young that I feel this tenderness. I love your mouth. I could not bear that it should be touched even by a cold wind if I were the Lord.We two, you know, have everything before us, and we shall do very great things. I have perfect faith in us, and so perfect is my love for you that I am, as it were, still, silent to my very soul.I want nobody but you for my lover and my friend and to nobody but you shall I be faithful.I am yours forever.
7. Tsarina Alexandra To Tsar Nicholas II Of Russia
Tsarina Alexandra of Russia was the last queen of the Russian royal family; she and her children (including the famous princess Anastasia) were executed during the Russian Revolution in 1918. Alexandra is known for more than just her historic death — she is also famous as a devotee of the Russian mystic Rasputin, who claimed he could cure the hemophilia of her only son, Alexei. But while we don't often think about the quality of her marriage, her relationship with her husband Nicholas was apparently deeply passionate — as evidenced by the 1915 letter to him excerpted below.
Off you go again alone and its with a very heavy heart I part from you. No more kisses and tender caresses for ever so long — I want to bury myself in you, hold you tight in my arms, make you feel the intense love of mine.
You are my very life Sweetheart, and every separation gives such endless heartache...Goodbye my Angel, Husband of my heart I envy my flowers that will accompany you. I press you tightly to my breast, kiss every sweet place with tender love...
8. Mary Wollstonecraft To William Godwin
Mary Wollstonecraft is best known these days for being the mother of Mary Shelley, author of Frankenstein. But she should be better known as a feminist pioneer —her 1792 book, Vindication of The Rights Of Women , is one of the first feminist treatises about women's equality and right to education. After being abandoned by American businessman Gilbert Imlay, Wollstonecraft attempted suicide; she then met the political philosopher William Godwin, and they married in 1797, living in two adjoining houses and mostly communicating via letters, like the 1796 one quoted below.
I shall cork up all my kindness — yet the fine volatile essence may fly off in my walk — you know not how much tenderness for you may escape in a voluptuous sigh, should the air, as is often the case, give a pleasurable movement to the sensations, that have been clustering round my heart, as I read this morning — reminding myself, every now and then, that the writer loved me.
Images: Wikimedia Commons