How To Stream The Final 'Letterman'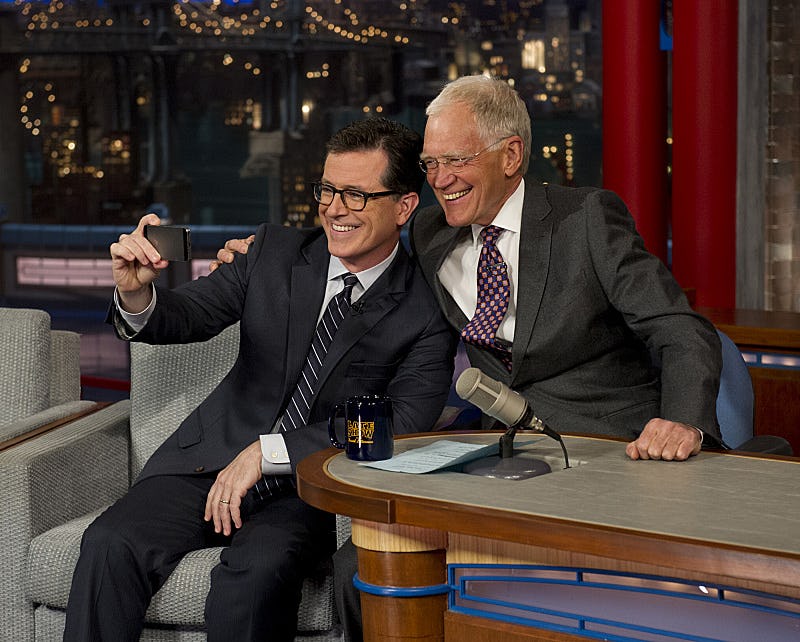 Ending eras is the reason for the season, everyone. First Mad Men aired its final episode, and now David Letterman is leaving late night this Wednesday night on CBS after over three decades on air. If you want to watch the final farewell but are as unconventional as the man himself, how can you stream The Late Show With David Letterman's final episode? Just because you don't own a physical television doesn't mean you're not appreciative of this historic event. Not to bum anybody out and make them feel old, but this show has been on since 1982. That's longer than I have been alive and it's freaking me out a little bit.
We owe everything we love about late night television today to The Late Show With David Letterman and its history with the dry comedian. It's going to be difficult to say goodbye, and Stephen Colbert has absolutley no pressure on him whatsover to continue this legacy. The final show will feature The Foo Fighters as the musical guest. Rumored celebrity appearances include Tina Fey, Jim Carrey, Chris Rock, Peyton Manning, Steve Martin, Barbara Walters and Julia Louis-Dreyfus — though they could be filling the audience rather than taking part in the celebration.
Can't wait to check out The Late Show one more time? Follow me, streamies — I'll help you out.
CBS AllAccess
The network that houses the show will allow you to stream CBS live in certain cities. CBS All Access is available for ChromeCast and Roku users if you do have a television but don't subscribe to even the most basic cable. You'll need to subscribe to a CBS All Access account, but there is a free week trial available if you don't already have one. After you watch the last Letterman, I would suggest spending the rest of your free week with all that CBS content marathoning Elementary and The Good Wife, but that's just me!
Pardon The Delay
If that doesn't work for you, you can always wait for the episode to arrive online at CBS's website. You can also watch them for free on the CBS App with an 8 day delay. The CBS App, which has enhanced features for CBS All Access subscribers but is free to the general public, is available to download to your iPhone, iPad, Windows 8, Blackberry, Android and Kindle — so basically there's no excuse!
Cable Streaming
A third option, if you do have your own or access to a cable account but won't be near a television Wednesday night, is to use the cable provider's streaming application to watch The Late Show With David Letterman live instead. Time Warner Cable, RCN, and ComCast all have that option for many devices.
Images: Jeffrey R. Staab/CBS; Giphy (3)