How To Live Stream NBC's Red Nose Day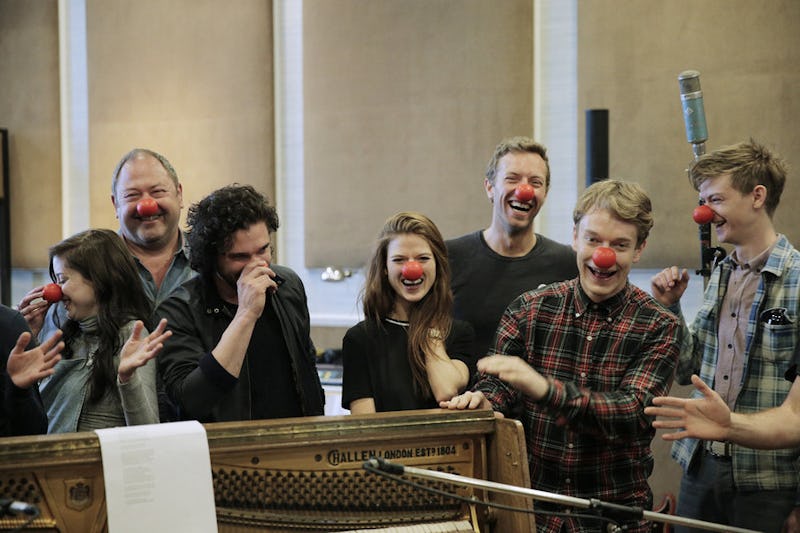 The United States is finally putting their spin on a telecast for charity that has made history across the pond. If you love laughing as much as you love helping others — How can you stream NBC's Red Nose Day? The live broadcast will feature sketches, musical performances and celebrity appearances that will raise money for twelve different charity organizations all over the world. You're not going to want to miss this.
Not only do fans of the many entertainers who will be appearing on the telecast not have a traditional television account, but Red Nose Day is an international event. You could spend all afternoon on Youtube watching Red Nose Day clips from your favorite stars around the world including James Corden, Flight of the Conchords, and Ricky Gervais. Not all of Thursday night's viewers will be on American soil.
First of all, and I say this with no disrespect, but is anyone at all surprised that when Red Nose Day finally came to America, it was NBC that picked it up? I absolutely adore this network's commitment to their love affair with traditional live event television that brings audiences together.
In England, where Red Nose Day is a decades-long phenomena, the benefit supports Comic Relief U.K. Americans with only mild Anglophilia may have heard of Comic Relief U.K. first thanks to J.K. Rowling. Remember when Fantastic Beasts and Where to Find Them and Quidditch Through The Ages were published, and proceeds went to charity? That's the charity that we gave to in order to get our Harry Potter fix. We've basically already been involved in Red Nose Day and we didn't even know it.
There aren't too many ways to stream NBC's Red Nose Day legally. However, it is possible. If neither of these options work for you, I'd stick close to the internet for the remainder of the week. There are sure to be plenty of gifs, Youtube clips, and tweets that will help you experience the craziness that's sure to come.
Nick Cannon DanceAThon
You can live stream the Red Nose Day Danceathon for free right now online. This will be going on until the broadcast at 8pm EST.
Watch Via NBC
If you have access to a cable account, preferably your own, you can stream Red Nose Day on NBC's website for no additional charge. That's the easiest way to stream it. Unfortunately, there's no easy way to stream Red Nose Day if you don't have basic cable access to NBC — so if you want to catch the show, I'd start cozying up to friends and family members as soon as possible.
Watch With Cable
Another way to watch using cable information is to use the cable provider's streaming application. Time Warner Cable, ComCast, and RCN have this option. You may want to make your choice depending on what's available for your preferred streaming device — be it your phone, tablet, computer or television monitor.
Image: Chris Ross/NBC; Giphy (2)