Will Hailee Steinfeld Release An Album?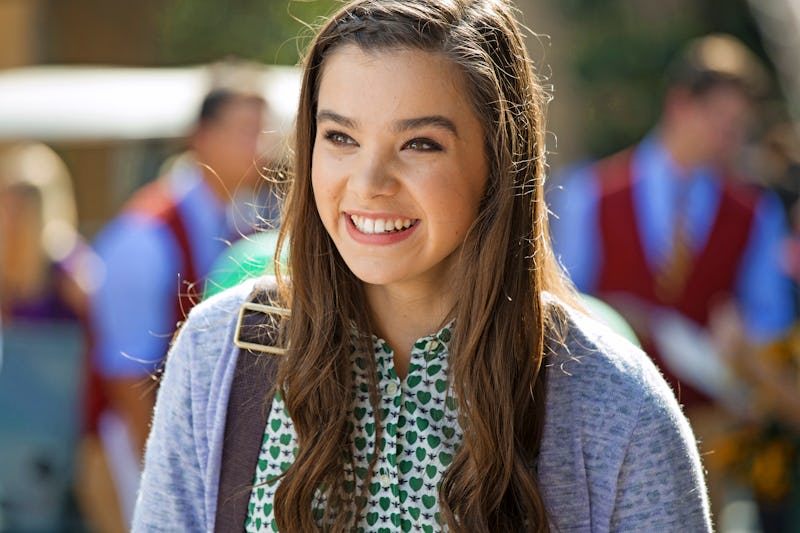 A year ago, you probably never would have thought about whether or not Hailee Steinfeld could sing. After all, she was an amazing actress and seemed pretty happy doing that, so why would it even come to mind? Then she was cast in Pitch Perfect 2 and everything changed. As a new Barden Bella, she got a chance to perform an amazing rendition of 'Flashlight', which features on the movie's soundtrack, and I don't know about you, but I was shocked and pretty impressed with what a solid voice she has. It seems I wasn't the only one that was impressed, either, as Steinfeld actually just signed a record deal with Republic Records and is apparently already in the studio working on her debut album! AMAZING!
As the label's vice president Charlie Walk said in a statement, "The moment that we met Hailee we found her commitment to music inspiring. She has the vision, natural talent, and dedication to compete at the highest level. We are thrilled to be part of her musical journey." Frankly, I'm pretty excited to be part of that journey, too. Steinfeld was awesome in Pitch Perfect 2, and I can't wait to see what kind of music she ends up making when it's a solo endeavor.
Are you excited, too? If you're not, here's why you should be.
She's got friends in high places
Don't forget that Hailee just appeared in Taylor Swift's "Bad Blood" music video, which is pretty awesome on its own but basically means she's got friends in the industry already, and we could get some really good collabs.
She knows her harmonies
Melding your voice with an acapella group means you've got to be good at working with others and knowing how to harmonize. She's got that on lock, which will definitely come in hand on her own album (because yes, artists harmonize with themselves to layer background vocals all the time).
She's young
I know being young doesn't mean you're automatically a good musician, but it is likely to make you more adventurous and willing to take risks, especially when you're only just discovering who you are as an artist.
She offers us a chance for something new
I feel like we're hearing from the same old artists every time we turn on the radio. When Hailee releases an album, at least it'll give our ears something new to listen to — and it may just turn out being really, really good.
She can actually sing
Not only can she harmonize, but she's got a really great voice that I could totally listen to on its own, not only for the span of a full song, but a full album. We don't know what Steinfeld's album's going to be like just yet, but I've got high hopes!
Images: Universal Pictures (1); Giphy (5)