A New Natural Hair Doll May Be Changing The Game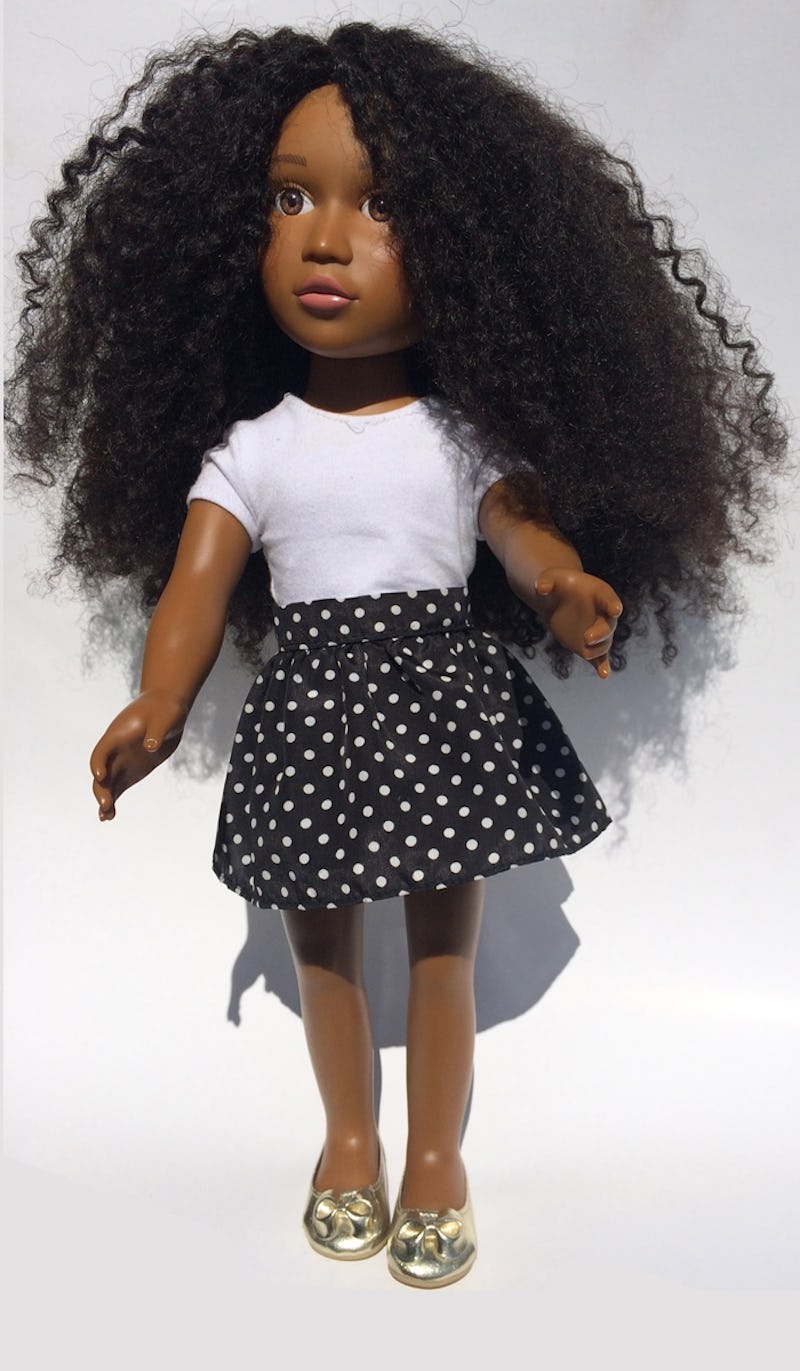 When I was growing up, I can remember being confused by the fact that I didn't look anything like my dolls. But with the addition of "The Angelica Doll," a brown doll made with a naturally wider nose, fuller lips, and curly hair, those times may soon be coming to an end. Created by a mom with her two young daughters in mind, "The Angelica Doll" was something that I myself — and probably tons of other black girls — would've loved to have in their house.
Angelica Sweeting, a 27-year-old mother of two and creator of "The Angelica Doll" was forced to face something that many black mothers dread. One of her daughters was unhappy with the way she looked, from her skin to her hair. "She wanted yellow hair and white skin," Sweeting said. "She pretty much just hated how she looked because she didn't look like the doll that she constantly sees." Instead of letting it go, she launched Naturally Perfect Dolls, her Kickstarter campaign, to earn $25,000 in order get her project running. So far, she's already raised $23,000!
With hair that can be played in the same manner that we play with our own hair (from washing, to bantu knots, and even curling rods), having a doll like this would've been so beneficial in my childhood. I probably ruined about 5 dolls after trying to give them the routine wash and go that I grew up with. Not to mention the fact that I definitely thought I was supposed to look like Barbie, and have forever been affected by that. Like Sweeting, it has taken me my whole life to feel comfortable in my skin, and I would like to hope that a doll like this would have the power to change that for little black girls to come.
Check out the Kickstarter page for more information on donating, and Sweeting's story.
Images: Kickstarter