Good News, 'Wet Hot American Summer' Fans!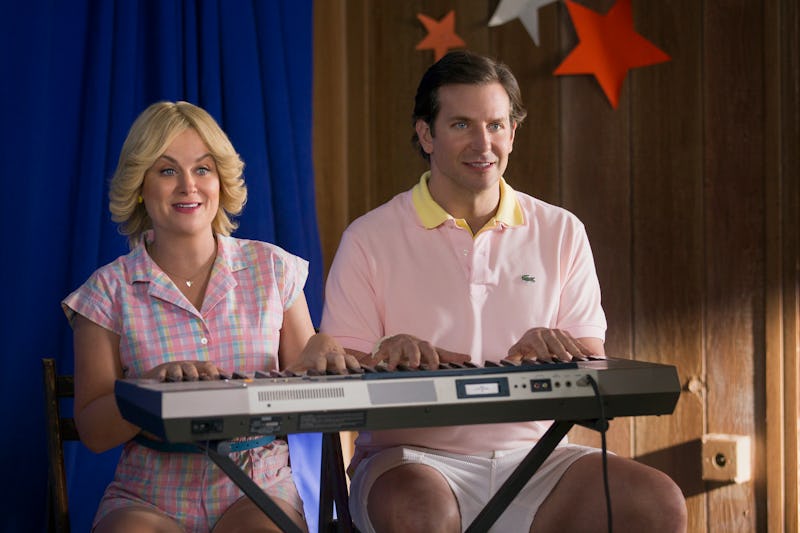 There have been a lot of reboots and reboot news lately, but the return of Wet Hot American Summer might be the one I'm most excited about. The main reason for my excitement is probably the cast, of course — almost all of them have become a lot more famous since the movie came out in 2001, including Amy Poehler, Paul Rudd, Elizabeth Banks, and Bradley Cooper. I'm also happy that the concept has been lengthened from a film into a miniseries; the eight-part Netflix show will feature all the same cast, as demonstrated by the promo video, but it will be set on the first day of Camp Firewood — while the original movie was set on the last.
My excitement has only been intensified by the newly released first images from the set. All my old favorites (all a little bit older, considering that it's 14 years later now) are back together again in their short shorts and primary colors. The fact that they are all so much older than they should be given the show's timeframe, in fact, just makes it funnier — and the cast looks like they're having a lot of fun, which is of course the number one rule of summer camp.
Here are some of the images:
Andy (Paul Rudd) & Katie (Marguerite Moreau)
We'll presumably see the origins of their horrible relationship.
Ben (Bradley Cooper) & Susie (Amy Poehler)
So cute. They were babies when this first came out.
Gene (Christopher Meloni)
Great form.
The Gang
Looking very excited to be here (as they should be).
Check out the rest of the pictures below.
Image: Netflix (8)