The 14 TV Reunions That Need to Happen in 2014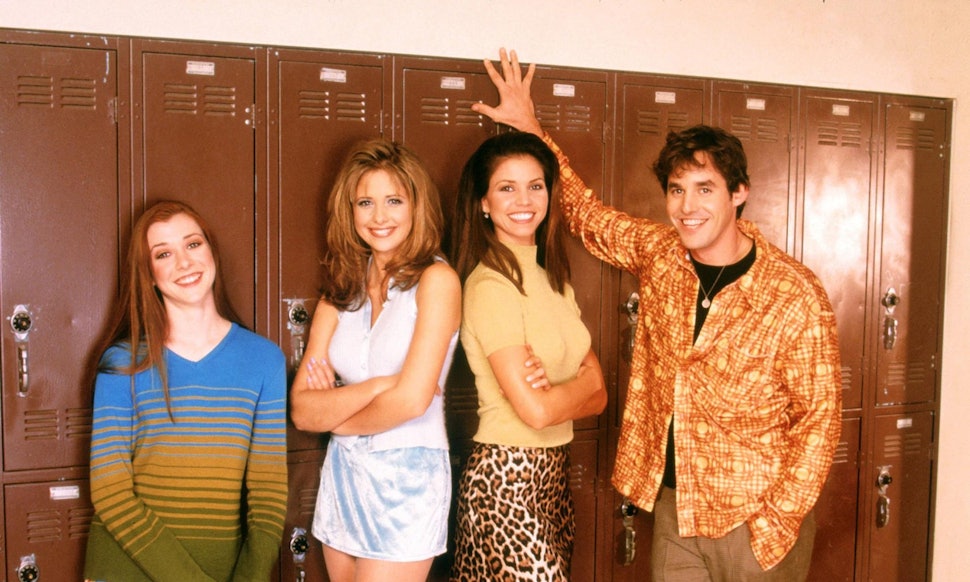 Nostalgia has hit a high point in 2013. How can we tell? Well, look no further than The Boy Meets World spin-off, Girl Meets World, and countless reunions delivered our way via Veronica Mars, That '70s Show, Full House, and the casts of many other great shows.
But we want more. Here are just a few of the series we hope to see back together in 2014. Make it happen, Hollywood!
Image: Warner Brothers
'Friends'
Next May will mark the 10-year anniversary of the Friends series finale, so what better time to do a reunion? The cast are all still friends, and by now most of us have seen every episode about 15 times. It's about time we were given more to re-watch.
Image: NBC
'My So-Called Life'
Okay, so Claire Danes and Jared Leto might be a little busy (what with Homeland and awards season talk surrounding Dallas Buyers Club), but we've wanted My So-Called Life to live on in some capacity since the day it ended.
Image: ABC
'Undeclared'
Usually, Freaks and Geeks gets all of the attention, but Judd Apatow's other early sitcom deserves some love. And more importantly, a reunion.
Image: Fox
'Buffy The Vampire Slayer'
'Friday Night Lights'
This admittedly adorable, casual mini-reunion does not count. We want a Friday Night Lights movie with Coach, Mrs. Coach, the Panthers, the Lions, Buddy Garrity, everyone — and a strict no Crocs policy, Jason.
Image: gaiuscharles/Instagram
'Happy Endings'
'The OC'
The whole cast might be available 10 years after The OC 's premiere, but let's be honest — all we care about is Seth and Summer. Or just Seth, really — the rest would just be nice surprises.
Image: Fox
'Dawson's Creek'
We came pretty close on Don't Trust the B in Apartment 23 , but now that James Van Der Beek's comedy is over, it's time for a real Dawson's Creek reunion, with the whole cast — including Katie Holmes. Hey, the former Mrs. Cruise is free (literally and figuratively) these days.
Image: Warner Brothers
'Clarissa Explains It All' or 'Sabrina the Teenage Witch'
Now that she's written a book and revealed some dramatic memories, Melissa Joan Hart is obviously trying to become relevant again. Orchestrating a reunion for either of her classic shows would be the perfect way to do that, since Melissa & Joey isn't exactly working.
Image: Nickelodeon
'All That'
Kenan Thompson pissed off a lot of people with his comments about there not being any black women funny enough to be on SNL, and while appearing in an All That reunion wouldn't make up for the offensive comments, it might win him back some public favor. Maybe his old friend Kel can knock some sense into him.
Image: Nickelodeon
'Charmed'
CBS is planning to reboot Charmed , but before new actresses become the charmed ones, shouldn't the original power of three reunite one more time?
Image: Warner Brothers
'Roseanne'
'In Living Color'
The early 1990s sketch comedy series boasts many famous faces, like its creators — the Wayans brothers —and cast members like Jim Carrey, Jamie Foxx, Jennifer Lopez, who was a fly girl for two seasons. So why don't you be fly, the Wayans brothers, and make a reunion happen?
Image: Fox
'Gilmore Girls'
The reunion that we most want to happen is probably the one with the lowest chance of success. But it doesn't matter, our hearts will always be in Stars Hollow.
Image: Warner Brothers