This Is How Many Brits Have Cheated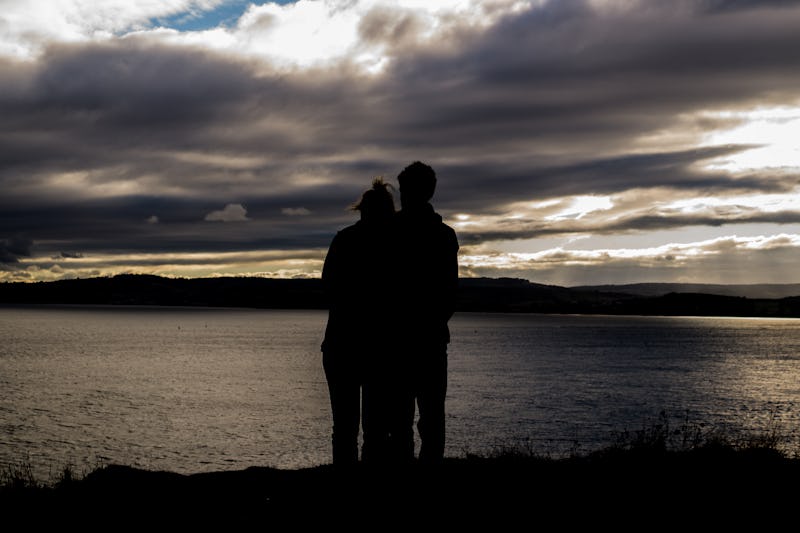 One-fifth of people have been unfaithful in a relationship, but more surprisingly a third of people want to have an affair, according to a survey in The Sun. The research, done through YouGov, surveyed 1,660 men and women living in Britain. This fits in with earlier data, such as that collected for the book The Normal Bar, which reported that 33 percent of men and 19 percent of women admitted that they had been unfaithful. While loss of communication or affection, as well as waning sex lives, are unsurprisingly some of the common drivers behind infidelity, the ways infidelity actually begin were a bit more of a shock.
Authors Chrisanna Northrup, Pepper Schwartz, and James Witte write that "86% of men and 85% of women said they don't think they have any friends who tempt their partners. However, it appears that they are very much mistaken because, when we reversed the question, we found that nearly half (45%) of men and more than one-fourth (26%) of women in fact are attracted to friends of their partners and are tempted to act on it." Yikes. Good news is that those who are very sexually satisfied are less likely to cheat, so it's a perfect excuse to liven up your sex life. Other major catalysts were being away on a business trip (especially for men), and running into a former lover and rekindling the spark (especially for women).
Basically cheating is happening, a lot. Whether it's happening more now or it's more public because of the Internet is tough to say (the number of people in relationships on Tinder, anyone?). I've found it's almost impossible not to have a wandering eye, but it's completely possible not to act on it. But even if you do, try to move forward constructively. It's important to remember that cheating is not necessarily a death sentence to every relationship, but it's equally important to keep your eyes open and realize it happens maybe more than we like to admit.
Images: Pexels; Giphy