Introducing Bustle's New And Improved App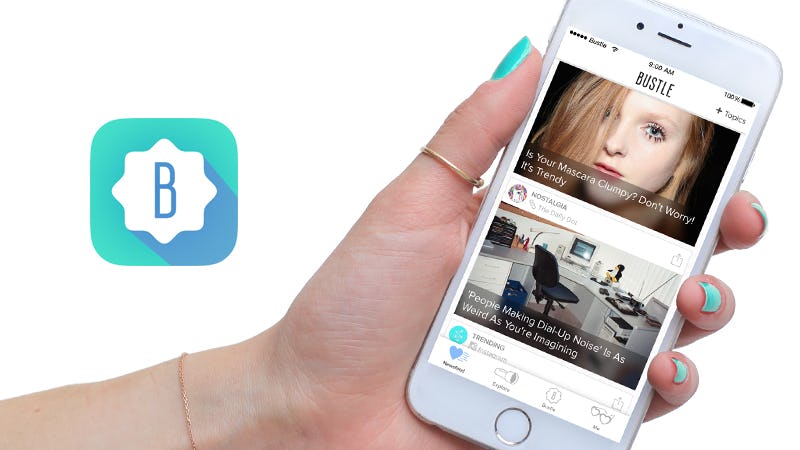 The wait is over and we're so excited to share the good news: the new Bustle app is finally here! Sure, you love Bustle already, but you're about to add this new and improved app to your list of obsessions. The new Bustle app goes above and beyond Bustle, while staying true to our mission of empowering women, and of course, our sense of humor. Our new app allows you to create a personalized newsfeed with constant updates on everything you care about. And when we say everything, we're talking topics ranging from your favorite TV show (OITNB, duh) to the latest breaking food & booze news. Seriously, you better just clear your schedule now because this app's going to be your new best friend (and it takes zero time to get ready).
Life gets busy. We got you.
The new Bustle app boasts breaking news alerts, live entertainment updates, easy style tips, laugh-out-loud memes, and much, much more from a variety of the best sources around the Web. The app puts everything you need and want to know in one place — all so you don't miss out on anything you care about. The Bustle app is basically the one tool you need in your pocket to make sure you never experience FOMO ever again.
What's so cool about it, you ask?
You can't find anything in your purse, but you can find everything in Bustle's app. No, seriously, upon downloading the new app (psst, you can download Bustle's app here), you'll have the option to choose from 50+ topics to create your own personal newsfeed that'll keep you up to date on all the things you love. Whether it be TV and celebs, fashion and food, or something in-between, our team is working round-the-clock to curate stuff we know you'll want to see from Bustle, social media, and all over the Web. We comb the Web so you don't have to.
Consider your phone battery saved because, instead of opening app after app and window after window to get the news you're craving, we've put it all in one convenient place. You can also customize your alerts and notifications to be sure you're always the first to hear when big things happen.
Oh yea, you can say it: PRAISE.
Customization is king.
Our design and tech teams worked tirelessly to ensure the entire app experience was created with the style, intelligence, and playfulness of our readers in mind. Each customization tool built into the app is meant to aid the user in creating their own experience, based on their unique interests. No aggregators or robots are at work here. Each piece of content in the app is handpicked by our editors and content curators. And here's a Bustle promise: We're going to continue to work to make the Bustle app experience as delightful and enriching as possible.
Meet some of the awesome people behind your new favorite app
So what are you waiting for? Download the Bustle app now, learn the ins and outs of using it with this How To Use The Bustle App Guide, and spread the word to all your friends using #BustleApp. Bra off, Bustle app ON.
Images: Cora Foxx, Caroline Wurtzel/Bustle