Online Shopping That Let's You Try Before You Buy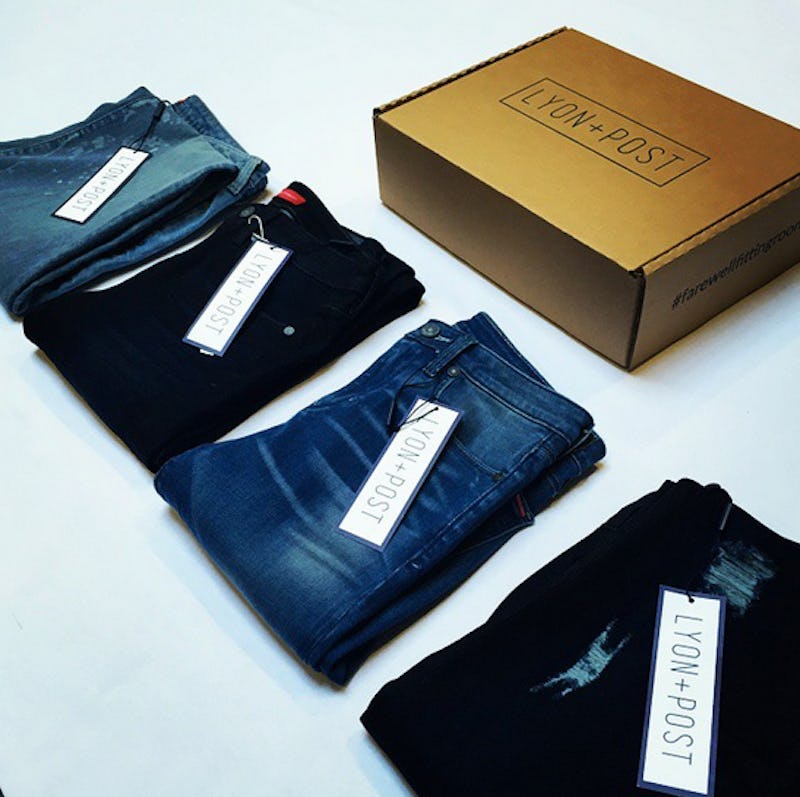 I love shopping just as much as the next girl, but lately I have grown more and more resentful towards it. The stressful experience of pushing through massive crowds of people to get to the good stuff at a store, just to wait hours on end to try it on is down-right exhausting and it has completely taken the joy out of shopping for me. There has got to be a better way, right? Enter Lyon + Post, a new online clothing delivery service that allows you to order the clothes you want, try them on at home, and then decide if you want to pay for them. Finally, we have found a solution to awful dressing room woes and common online shopping annoyances. It's really about time.
According to CEO Lawrence Wisne, "online shopping for clothing is backwards and broken. We learned 100 years ago that selling clothes in a retail store was best done by giving customers access to the clothes for free and letting them try the pieces before spending any money. But in the shift to e-commerce, that knowledge was ignored and the entire model was built exactly backwards from the proven model." Stylecaster reports. Can't say I disagree, and thankfully Lyon + Post is here to resolve that.
Here is how it works: first you browse through pages of stylish ready-to-wear items from tons of popular brands like Paige Denim and Equipment and select pieces you like. You then only pay for the pieces you decide to keep, after trying it all on in the comfort of your own home. This is genius! How hasn't anyone thought of this before?
As someone who has never really taken to the whole shopping on the Internet thing, this service actually sounds appealing. I mean, who wouldn't like to come home to a package like this?
Online shopping will never be the same!
Images: Instagram.com/lyonandpost (3)