This Scrabble Ad Is Almost Too Precious For Words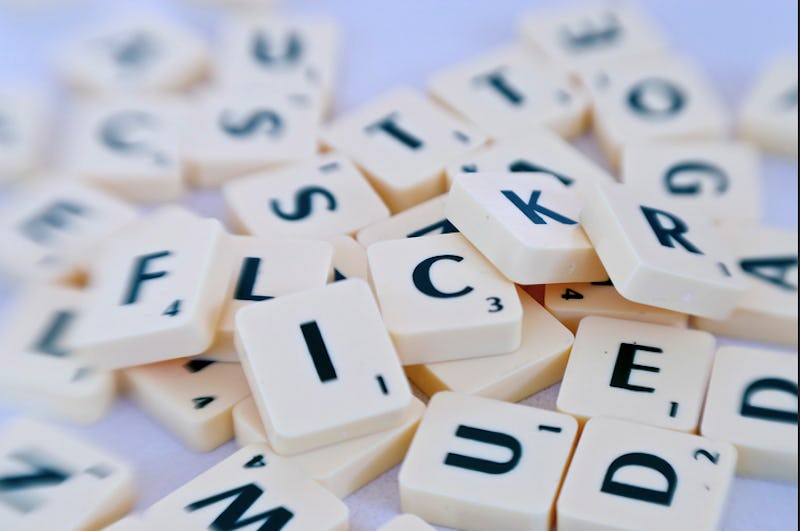 There are many ways to tell a love story. You can go full Taylor Swift and "baby, just say yes." You can daydream about someone all day and never say anything about how you feel (my personal preference). You can write love letters, poetry, or borrow pretty much any Jane Austen line and see if your romantic interest would be into that. You can watch romcoms and spend a surprisingly long time wondering why Hugh Grant isn't at the end of your movie. Or you can use anagrams like the one in this cute Scrabble commercial to paint a picture of love.
I mean, the latter like the obvious choice. The Scrabble commercial — an adorable 80-second spot that tells a love story through anagrams — resonates perfectly with consumers who grew up with Scrabble around the house, or just have a general love for words. The agency who created the spot, Lola Madrid, hopes to appeal to word lovers and also have a universal appeal because of the love story.
"This communication was aimed at opening up to a broader audience, specifically younger players and non-players who spend a lot of time online but are seeking out offline experiences," Lola Executive Creative Director Pancho Cassis told Adweek.
The characters' names, Agostina and Santiago, are anagrams, as are their ties. She's a "cab driver," he's a "crab diver." She lives in Tokyo, he lives in Kyoto.
The anagrams direct the story's narrative, and are easy to follow:
Watch the full spot:
Scrabble's back at it — once again reminding us that there's magic in words.
Images: tjt195/Flickr; YouTube