How To Wait For Season 3 Of 'Southern Charm'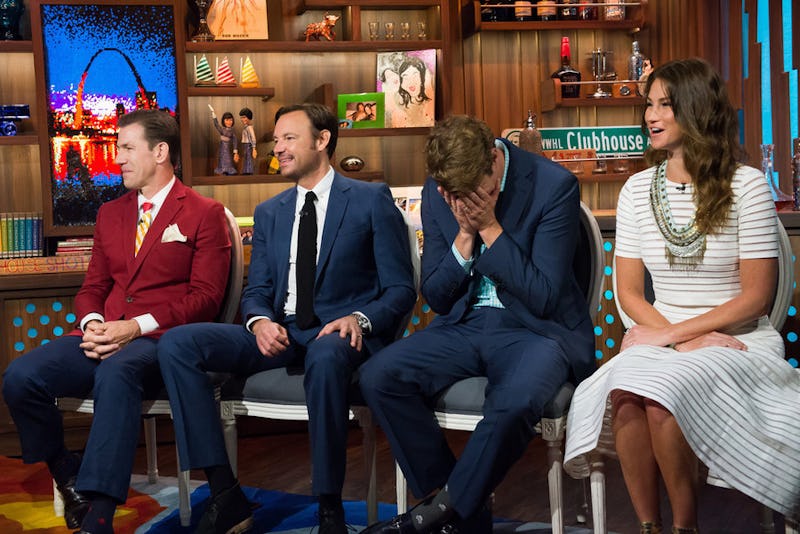 I have a complicated history with Southern Charm. Sometimes, I love watching it: Cameran's one-liners! The faux-gentility! Everything about Landon! And then sometimes, I hate watching it: Patricia's haughty attitude (I recognize that I am the only person who is not a fan, and I know)! Everything about Thomas and Kathryn's crazy relationship! That all being said, I don't know what I got 'til it's gone. The second season of Southern Charm is gone and wrapped, and now I have nothing to watch on Monday nights until Season 3 of Southern Charm rolls around (if, in fact, it does roll around, which has not yet been confirmed by Bravo). How will I spend my time?
Bidding farewell to a television show that's on the bubble of renewal is a little bit like saying goodbye to a friend who is moving across the country: You know that you're going to miss each other, and you both say you'll be in touch, but there's a very good chance that you'll never hear from that person again, especially when life (or the networks) get in the way. Due to the uncertainty, dedicated watchers can go through a couple of... interesting stages. Here's a little insight into what I (and you, if you're a Southern Charm fan) can come to expect while Southern Charm is on hiatus.
Denial
Denial is what happens when you sit down on your couch on a Monday night with a bowl of ice cream and flip your dial (JK, I have a real television with a remote) to Bravo. Southern Charm can't be over already! There must be a mistake here!
Anger
Next, you get mad. How dare Bravo only produce 10 or 11 episodes of Southern Charm? Why don't we follow the cast around for a whole year and then turn that into 25 episodes of wonderful, wonderful television? "I'm going to write a letter," you think to yourself. "I'm going to tell Andy Cohen just where to stick it. He is so stupid for replacing Southern Charm with more episodes of anything with Jeff Lewis in it."
Bargaining
When the anger subsides, you know that you'll do anything to get your favorite show back on the air. You would forgo seasons of Real Housewives of Miami, even. OK, that's not a trade off. But, you would probably give up Real Housewives of Orange County and Million Dollar Listing: New York just for one more shot at Southern Charm.
Depression
Sigh. This is it, you guys. Southern Charm is never ever coming back on the air. Best to just throw out your television and forget all about it. Delete your tweets. Eternal Sunshine your life of Thomas Ravenel, because it's not worth remembering.
Acceptance
It's just over, you know? And you're OK with it. You loved Southern Charm, it loved you, and now it's over. But, you have enriched your life by loving it, and that makes it all OK. Just think of the memories you have together.
Celebration
Woo hoo, forget what you said about memories, because Southern Charm is back, baby! (This is how you will react if Bravo finally announces that much-needed third season full of Kensington Calhoun Ravenel, her crazy pa, her ginger-headed ma, and the rest of the cast. Let's have a drink!
Just wanted to let you guys know what you were in for. Don't worry, though: We'll all get through this together.
Images: Charles Sykes/Bravo; Giphy (5)