'The OC' Musical = Almost Better Than Chrismukkah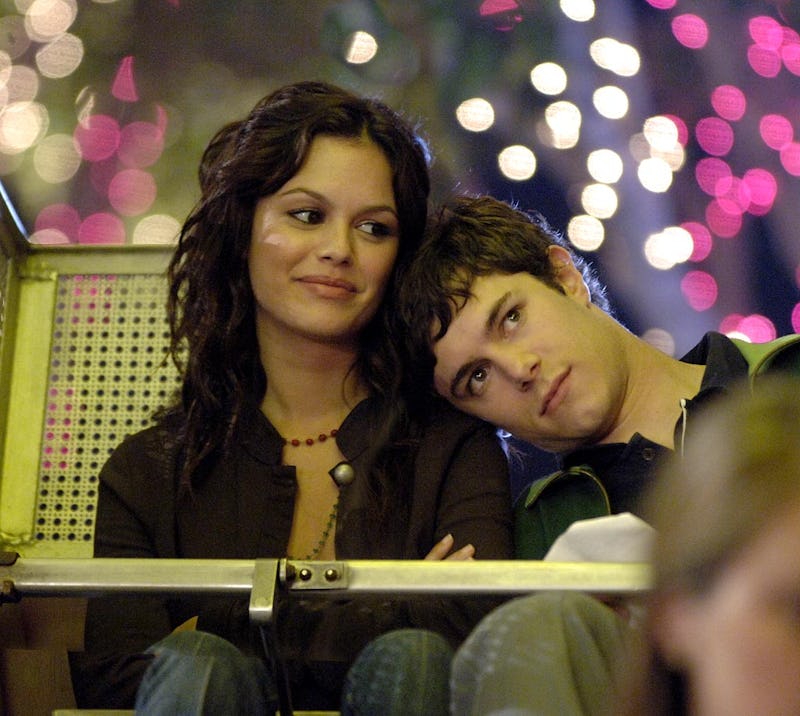 Rumors and hope of an O.C. reunion have been floating around, much to the excitement of any teen who had access to a TV in the early 2000s. Ben McKenzie, who played Ryan on the teen soap opera, recently told E! News that he'd seen Adam Brody (who plays Seth) and that he'd be really interested in an O.C. cast reunion. As a fan, I would definitely be into it and I think I speak for all of us as we re-watch (and continue to obsess over) the show that ended eight years ago. Now, rumors of a different type of revival have been started by a new Twitter feed called The O.C. Musical. It promises one show in August with a location to be decided. According to its website, The O.C.: The Musical is an unauthorized parody of the FOX show that will musically retell the series' early events.
Lots of other TV shows have recently been revived as new series, such as Full House and Twin Peaks. And while movies like Legally Blonde, Shrek, and Heathers have been made into successful Broadway musicals, musicals based on TV shows aren't all that common. However, there are plenty of reasons why The O.C. would be an especially great musical, and I can think of a few...
1. That Amazing Soundtrack, Of Course
Though I doubt this musical could get the rights to the Imogen Heap or Death Cab catalogues, The O.C. was known for its music. The musical could capture the overly dramatic indie pop sound that soundtracked the show. Easy as pie.
2. The O.C. Has The Perfect Tone For A Musical
The series had a lot of heart and a lot of jokes, but there's enough drama to keep us interested for a whole three hours, plus intermission.
3. It's Time For The O.C. To Make A Comeback
Come on, we're all ready for it.
4. California Is A Great Backdrop For A Musical
Lots of Hollister, lots of palm trees. I'm so in.
5. They Could Work In Moments From "Atomic County"
The comic strip that Seth created would be great in musical form.
6. Marissa Would Be Back!
Going back in time solves that pesky character-died-dramatically issue.
7. There's So Much To Parody
Since the site says the musical is looking for comedic actors, it looks like they'll be having a lot of fun with the source material. We already know from SNL that it's ripe for the picking, and even hardcore fans have to admit the show could be pretty silly.
Bring it on, you mysterious musical geniuses!
Images: Warner Bros. Television; Giphy (4)