Why We're Excited About J. Crew's New Designer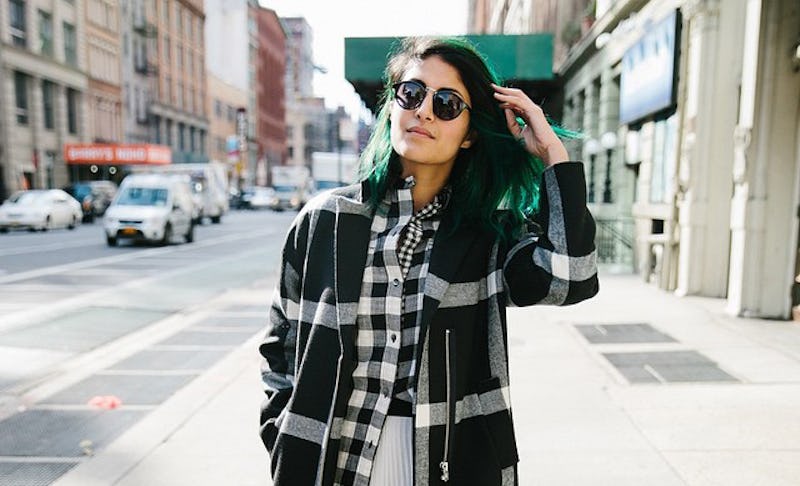 J.Crew just got a seriously legit boost from its little sister label. As reported in Fashionista, the company announced yesterday that Madewell's designer, Somsack Sikhounmuong, is the new head of women's design at J.Crew. With Madewell's sales up 33 percent last quarter alone, it looks like J.Crew is hoping Sikhoumuong will work his creative magic in attempt to reinvigorate the flagship brand and boost its sales.
The company appears to be doing a lot of internal reorganization and shifting that will continue to shake out in the next few weeks, but Sikhounmuong's position is effective immediately. "Som," as he's been affectionally nicknamed, is no stranger to J.Crew. From 2001 through 2012, The Toronto native and Parsons Design School alum worked in the accessories department of the flagship brand and later moved into clothing before ultimately accepting the role as Madewell's head designer.
Now that Sikhoumuong is back "home" and settling into his new position, we'll just have to wait and see what the fall season and fashion week hold for J.Crew with him at the helm. Below are three reasons why I'm crazy pumped for his potential as the head women's designer with J.Crew and why you should be, too.
1. Madewell's Designs Are Totally On Point
(Buckle Sandle, $128, Madewell)
Seriously though, I could get lost forever on their site and generally always fail at trying to constrict myself to the sale section. If you haven't checked out their summer sandal offerings, do so immediately! Fingers crossed these types of styles crossbreed into some extra preppy hipster love child next summer with J.Crew.
2. Somsack Sikhoungmuong Is Crazy Talented
In case this is your first time hearing Sikhoungmuong's name, you should know it's no coincidence he just accepted such a huge position. As described in the NYTimes, the designer is credited with really cultivating Madewell's trademark "American classics with a subversive, and very subtle, edge of cool," and I'm super intrigued by what his hint of unconventional will mean for J.Crew's future collections.
3. He's Clearly Best Friend Material (And Knows What We Want To Wear)
The Coveteur writers had the crazy privilege of interviewing Sikhuongmuong and peeking inside his apartment, which is apparently "layered in good books, inspiration images, colorful carpets, stacks on stacks of old magazines, citrus-colored vintage trunks and plenty of boardgames for those Friday nights in." Aside from the fact that he has great taste, it's obvious apparent that